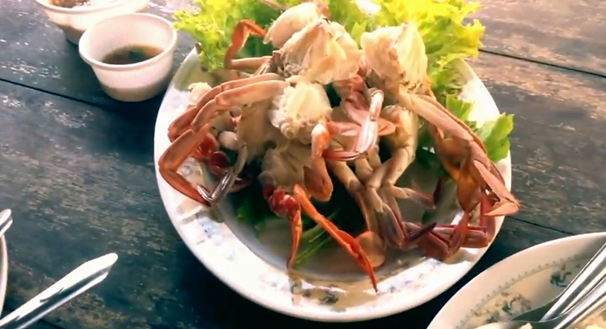 Eating in the Sathorn area of Bangkok is one of my favorite things to do. The sheer number of great restaurants is amazing, and the ethnic choices always give me something to ponder. Sathorn is one of Bangkok's big business areas, as well as an upscale neighborhood where the hi-so (high-society) hang out. But, never fear, Sathorn has eateries in many different price ranges, so you don't have to be a successful business man or a hi-so princess to afford to eat here.
Zanotti – One of my favorite Italian restaurants in Bangkok, at Zanotti, you feel like you're really in Italy. For perfect gourmet pizza (try the Parma Ham Pizza – lovely), the absolute best spaghetti in Bangkok, and scrumptious desserts. It's incredibly well managed, with superb service but you never feel bothered and the atmosphere is fun. Quite pricey, to me, it's worth it as I always leave their feeling satisfied and full.
Zanotti is at 21/2, Saladaeng Colonnade, Saladaeng Rd, Silom, Bangrak,Bangkok
Pandanus – Still Italian, but with lots of Thai food too, Pandanus is large and has a huge menu to match its size. Here, I recommend the spaghetti with clams and the massaman curry (one of my favorite Thai dishes, and executed well at Pandanus). Pandanus is a two storey restaurant, so usually no need to make a reservation, especially at dinner time. Above average pricing, but the airy and bright restaurant makes you feel so happy, who cares?
You'll find Pandanus at 50 Soi Nunta, Sathorn Soi 1, Sathorn, Bangkok
Goodies – At the Banyan Tree Hotel, I love Goodies simply because the atmosphere is luxurious. Goodies though is actually quite low-key as it's a typical cafe and deli, serving awesome sandwiches, salads (awesome Caesar Salad), and pastries. You can also get food to go at Goodies, if you're working in the Sathorn area and want to work at your desk.
Goodies – 21/100 South Sathorn Road, Bangkok
Bon Vivant – Bon Vivant has an incredible buffet lunch with Thai, international and even Japanese and Chinese food. Other buffets Bon Vivant has include a Seafood Buffet loaded with shrimp, crab, fish, and scallops – wonderful for those who love a good seafood feast. You can also order a la carte, with a reservation recommended as it's very popular. Bon Vivant is at the Tawana Hotel and, with its cream-colored walls, huge palms and dark wood furniture, you'll feel like you're back in Asian colonial times.
Bon Vivant – 80 Surawongse Road, Bangrak, Bangkok.
The Sathorn area of Bangkok has hundreds of fine restaurants to choose from. Thai, Chinese, Italian, Japanese, Indian, and more – you can't go wrong eating out in the Sathorn area of Bangkok.