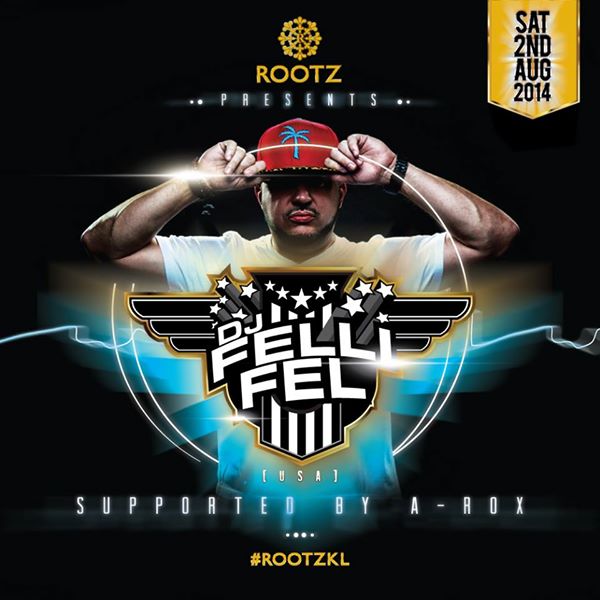 Which are the Best Rooftop Bars in Kuala Lumpur, Malaysia?
One of the wonderful things about living in Asia is the huge number of rooftop bars in cities all over the continent. While I live in Bangkok, Thailand and often frequent the city's best rooftop bars there, I also visit Kuala Lumpur (KL), Malaysia several times a year; a city that can definitely give Bangkok a run for its money when it comes to having some of the finest rooftop bars in Asia..
In fact, if you're ever in Kuala Lumpur and looking for a nice bar for drinks or dinner, you may want to check out these gorgeous rooftop bars, which I believe are the nicest the city has to offer.
Rootz – I always stay in the Bukit Bintang area of Kuala Lumpur, which is how I stumbled across the amazing Rootz as it's on the rooftop of Lot 10 – one of my favorite KL shopping malls. The first time I went with Malaysian friends to celebrate Chinese New Year, a quite spectacular affair I must say. But, even on a regular night, Rootz will still blow you away.
That's because although Rootz isn't a stereotypical rooftop bar, as it doesn't have views across KL, it is still one of the showiest places I've ever experienced and I think you may agree.
Rootz is designed around an 18th century Russian palace theme which, in Malaysian terms, means covering every conceivable surface, including the ceiling, with bright shiny gold paint and gilded accessories and then cramming it with huge paintings of regal looking aristocrats. In fact, it's so opulent, you can imagine a Russian czar sweeping through the club on his way to throw crumbs to a few peasants.
Drinks at Rootz are not cheap but, if you'd like to experience one of KL's most famous rooftop clubs, they do have several nights where they offer 2-for-1 drinks.
You can get to Rootz on the Monorail from the Bukit Bintang station.
Aristo & Roof Garden at Zouk Club – If you're looking for a place where you can enjoy a drink while enjoying a spectacular view of Kuala Lumpur's most famous building, the Petronas Towers, look no further than Aristo & Roof Garden at Zouk Club. After all, not only will you get to enjoy one of Kuala Lumpur's most iconic views but you'll do so while sitting in a lush rooftop garden outside one of the most famous clubs in KL. You don't get much more exotic than that.
Zouk Club itself is known for its excellent house music, its interesting crowd with a great mix of people and some very nice cocktails. You'll also find good drinks specials, and Ladies Night at least once a week. So why not enjoy the spectacular view outside at Aristo & Roof Garden, and then head inside for dancing and even more drinks.
Just be warned, while there's much to like about Aristo & Roof Garden at Zouk Club, particularly the view, they are not known for their friendly staff or good service, so keep that in mind.
Take the Monorail to Bukit Nanas station and it's just a couple of minutes walk from there.
Skylounge – This one is a little odd as it's on the 22nd floor of a serviced apartment building called the Ascott Kuala Lumpur, which is not exactly the first place you would think of when looking for one of Kuala Lumpur's best rooftop bars. Don't be fooled by its location, however, as Skylounge really is lovely.
What I enjoy most about Skylounge, however, is the atmosphere. It's low-key, sophisticated and quiet. In fact, if you're looking for a romantic place for dinner or even a fun place to take the kids, start off inside in the dining section where the food is excellent and the dessert is spectacular.
After dinner, choose a couple of cocktails from the superb Skylounge bar, or some soft drinks for the kids, and spend the rest of your evening outside in the warm Kuala Lumpur tropical air, luxuriating in the amazing view over all of Kuala Lumpur's most famous buildings.
Skylounge is located in the Ascott Kuala Lumpur at 9 Jalan Pinang in Kuala Lumpur.