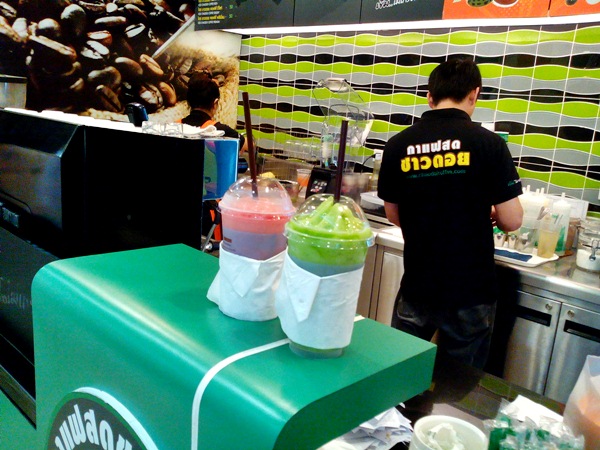 In a past post, I've raved about the coffee and tea drinks at Thailand's Chao Doi coffee shops as I think they're not only delicious but ridiculously cheap. It's only this week, though, that I've discovered the Chao Doi smoothies – the best smoothies in Bangkok for the price, I might add – and I'm already addicted.
The Chao Doi coffee chain in Thailand, of course, is mainly known for its coffee and tea drinks, but they also serve a limited number of fruit smoothies and, honestly, I had no idea how good they were until I went to a branch near me this week with a friend who is new in town. Three smoothies in three days later, and I can promise you that you will love these.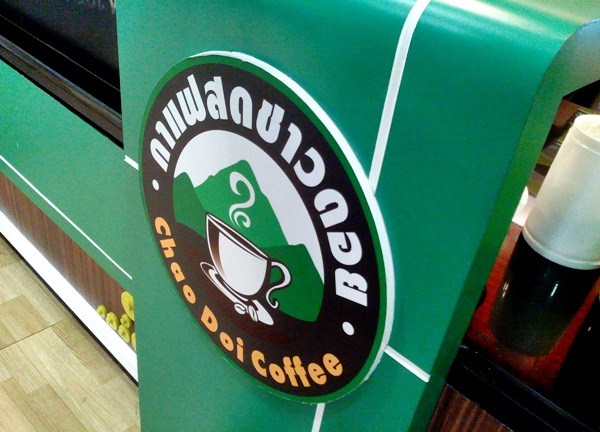 For a strawberry, kiwi, blueberry, mango or orange smoothie, you will pay just 40 baht or around $1.25. For that you get a thick, rich luscious smoothie that really hits the spot. No, they're not made completely from all-natural fresh fruit juices (Chao Doi uses a similar syrup to many other Thai smoothie places), but for an ice cold fruit drink, they're awesome.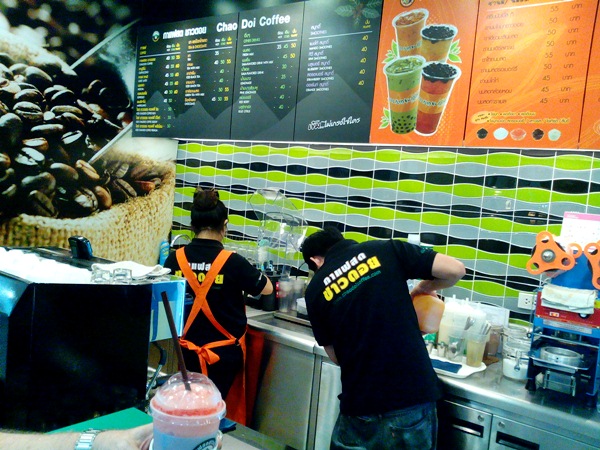 My closest Chao Doi coffee is at the Tesco Lotus complex on Pahonyothin Road in Bangkok, but you'll find branches all over the city at most shopping malls and strip malls.
Whether you decide on a coffee, tea, bubble tea or smoothie, I highly recommend this fabulous Thai coffee chain — as all my Thai friends will attest to – and, if you love your smoothie in a thick plastic glass that doesn't disintegrate as you're drinking it you'll love these too.
In fact, the glasses Chao Doi uses are so thick and substantial, I even washed mine out and plan on reusing it for my own smoothies at home which, in my book, makes them environmentally-friendly as well!