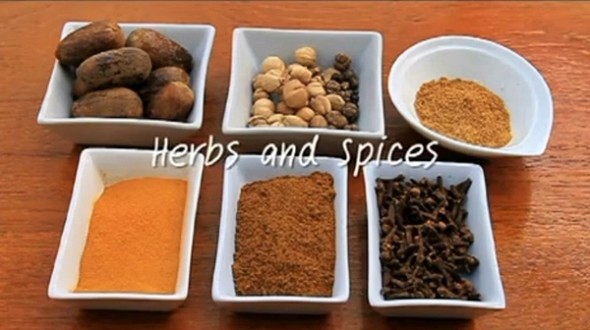 Thailand's biggest tourist destination is a town in northern Thailand called Chiang Mai. Surrounded by rice fields and mountains and loaded with hundreds of years of history and culture, Chiang Mia is a wonderful place to visit traditional temples, shop at enormous street markets and, of course, eat superb Thai food. Chiang Mai is also home to some of Thailand's best Thai cooking schools. Offering classes and courses in all aspects of Thai cooking, any would-be cook or simple foodie will love these Chiang Mai cooking schools.
Basil Cookery School – One of the best cooking schools in Chiang Mai, Basil Cookery School offers both morning and evening cooking courses that cover the gamut of Thai cooking – from learning how to make chili paste from scratch to curries, stir-fried dishes, Thai salads, soups and desserts.
At Basil Cookery School, you have a choice of a morning or afternoon class that runs for four and a half hours. You learn how to cook seven dishes (you can choose prior to the course which dishes you want to make), snacks and drinks, a cook book and recipes and pick up and delivery back to your hotel. Dishes you can learn range from pad thai, red curry with bamboo shoots, tom kha gai (chicken in coconut soup), stir fried prawn in tamarind sauce and papaya salad.
The cost of the course is only 1,000 baht ($30) – an excellent deal for how much you'll learn.
Basil Cookery School is at 22/4 Soi 5 Siri Mangkalajarn Rd. T.Suthep, A.Muang, Chiang Mai, 50200.
Taste From Heaven Cooking School – Another cute Chiang Mai cooking school, Taste From Heaven is attached to one of Chiang Mai's best vegetarian restaurants.
At the Taste From Heaven Cooking School, students will learn how to cook six Thai vegetarian dishes, be taught the correct Thai way to chop vegetables, receive a cook book with all recipes you've learned plus more, and be able to take home all the food you cooked later. All food is organic and no MSG is used in any of the food.
Taste From Heaven is part owned by a western cook and all their proceeds go to the Elephant Nature Park to help elephant conservation – what a worthy cause that is.
You'll love the food you learn to cook here so much, you'll likely be back at the Taste From Heaven restaurant in Chiang Mai for more of it soon.
Taste From Heaven is at 237-239 Thapae Road in Chiang Mai, near the famous Thapae Gate.
Thai Kitchen Cookery Center – This family-owned Thai cooking school is the only one in Chiang Mai where you'll learn to cook from original family recipes and everything you prepare will be made entirely from scratch, including making all the sauces. The family have been running a Thai cooking school in Chiang Mai for more than 15 years, starting off with the first one 'Thai Chocolate', opening in 1995.
In their cooking classes, you'll have a choice of learning for a half day, one day, two day or three day courses in a group, or on an individual cooking course just for you.
The course includes a tour of a local Chiang Mai market, you choose your own menu, cook everything from scratch and, if you have diabetes or food allergies, these can be accommodated to as well. At the end of the course, you'll go through a graduation ceremony and receive a cook book with many of the family recipes.
Courses begin at only 700 baht ($24) for a half day course and 900 baht ($30) for a full day. If you want the private course, that's just 2,700 baht ($92) for a full day.
Thai Kitchen Cookery Center is at 32 loi Khroa Road, Soi 1 T.Changklan A.Muang Chiangmai 50100.