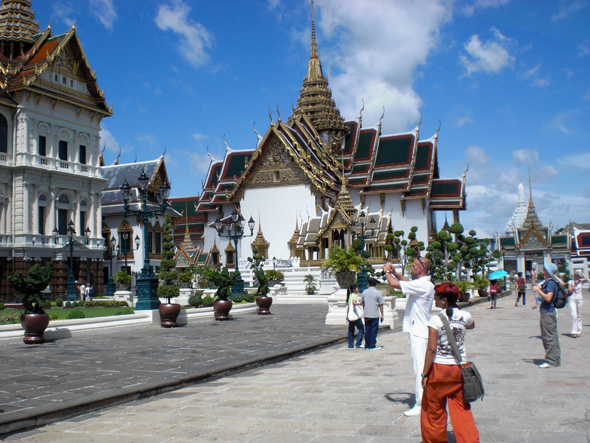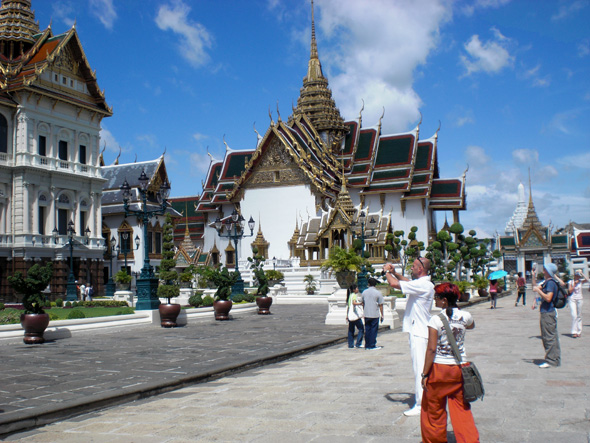 Best travel guide book for a short trip to Bangkok, Thailand in 2017? 'DK Eyewitness Top 10 Bangkok'
I'm a huge fan of the DK Eyewitness travel guide books. To such an extent, they are just about the only books I ever buy when I'm thinking of visiting a new country or city, as they are loaded with colorful photograph, have good information and easy to read.
That being said, if you are taking a short trip to Bangkok in the coming months, I think there is a better book to use than the DK Eyewitness Thailand guide (which is superb, by the way). Simply because, for a quick trip of under a week, you really do not need a guide book that is that heavy or with that much information.
Which is why, as a resident of Bangkok for almost 15 years now, I recommend the 'DK Eyewitness Top 10 Bangkok' guide.
It's small, it's lightweight, you can throw it in a backpack or purse and take it anywhere you go and, for someone who hasn't been to Bangkok before, or is just there for a few days and wants to check out the main sites, it really is excellent.
What do you get with 'DK Eyewitness Top 10 Bangkok'?
While this is not an in-depth book about everything you want to know about Bangkok, (if you want that, Lonely Planet Bangkok is my pick), it is a superb book for someone who is going to wander around the city for a few days and check out some of the main sites.
Maps — The fold-out maps, while again not showing you everything in an area, are brightly colored and easy to read. I'm pretty much a native of Bangkok at this point, and I've still used them to find my way to a tourist spot I hadn't been to before without any problem at all.
Bangkok's Top 10 — The book covers what they think are the top 10 places in Bangkok. I would disagree with them on a couple as I think there are better places but, again, for a first-time visitor to Bangkok or someone hitting town for a couple of days, most of them are places you should see.
Places like Wat Pho (get a traditional Thai massage while you're there, really), the Grand Palace, Wat Phra Kaew, Dusit Palace, Chatuchak Weekend Market, Damnoen Saduak Floating Market (no,  no, no, avoid this one like the plague — it's an expensive tourist trap and Aphawa floating market is much much better), Wat Arun and Jim Thompson House.
The guide covers all these areas in detail, points out the things you really should look at while you're there, and tells you how much things cost.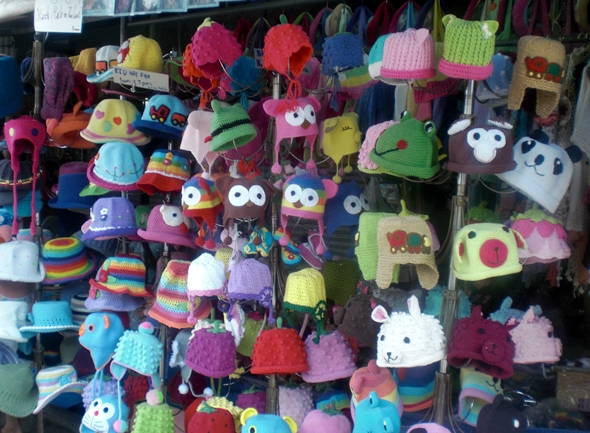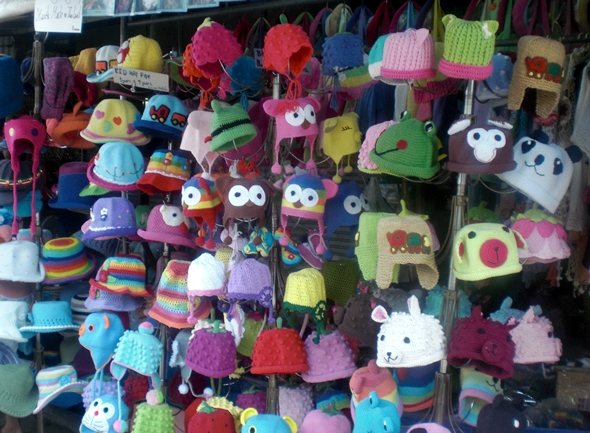 Markets and shopping — The 'DK Eyewitness Top 10 Bangkok' also covers some of the best places to shop in Bangkok.
Places like Chatuchak Market, Pratunam, Siam Paragon, Siam Square, MBK and Central World. It also points you in the direction of some of the cities best street markets and recommends things to buy. And, while again, missing places a Bangkok local would go, these are all good shopping venues for a visitor to the city, and ones where you are likely to spend a fair bit of cash.
Restaurants — If you are looking for some of Bangkok's most popular restaurants, the guide will also point you in the direction of those. And while most of them are obviously more to a westerner's taste, you will get a good meal at all of them. Cabbages and Condoms is a must eat at, as is Basil.
Bars, clubs and other entertainment — Bangkok has a thriving bar and club scene, as well as 50,000 other places you can go for entertainment, and the 'DK Eyewitness Top 10 Bangkok' gives you a nice selection to head to depending on if you want something wild or something a bit more sedate.
Places like Siam Niramit (exceptional), Silom Village and the National Theater, as well as basic information about going bowling, to a movie theater or to various other shows around the city are also talked about.
Additional information — There is also a slew of extra information in this 128 page guide, that can be very helpful on your trip. Things like how to get around Bangkok, where to exchange money, security and health, things to avoid and tips about accommodation. There is even a short Thai phrases section at the back of the book you may find useful.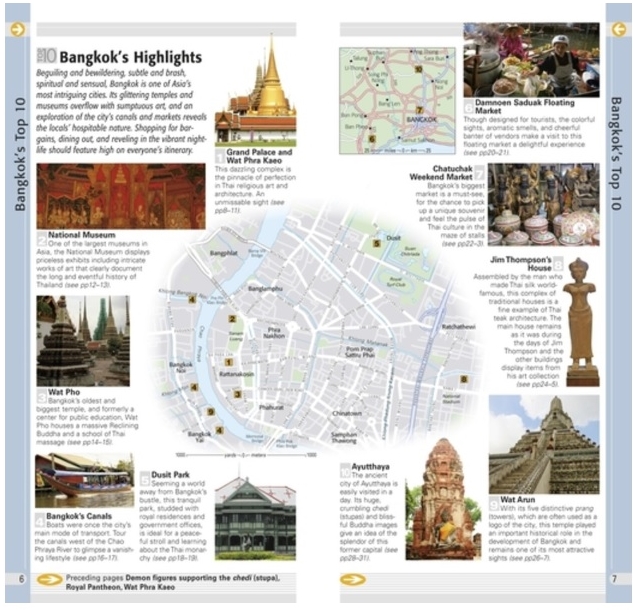 A lot of details packed into a small book — What I really love about 'DK Eyewitness Top 10 Bangkok' and why I think it is the best travel guide book for a short trip to Bangkok is, while it is not a comprehensive book about the city it is a brilliant little book for skimming the surface and pointing out some of the must see places and must do things.
It manages to pack a huge amount of information into a small and lightweight book, is attractive to look at and much of that is to do with the clever, and quite beautiful, design.
You may also notice that the latest edition of the book was printed in 2014. It doesn't matter. Other than a few minor price changes, everything is just the same as it always was, and it is still a book that will do exactly what you need. Show you some of Bangkok's amazing sites without mandating you lug around a massively heavy guide book in the process.
When you factor in the low price I honestly cannot rave about this book enough.
With one caveat.
**Avoid the Kindle version like death. It's horribly designed, the photos are teeny tiny and don't expand and, honestly, it is so frustrating to use it is a complete waste of your money. You have been warned.
You will find DK Eyewitness Top 10 Bangkok at any major bookstore, as well as various online sellers.