Thai Movie Bitter/Sweet Wins Award at Phuket Film Festival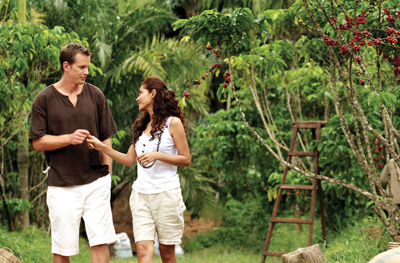 Thai Movie Bitter/Sweet Wins Award at Phuket Film Festival
Finally, after more than a month of waiting the Phuket Film Festival in Thailand announced its award winners, and the new Thai-US movie 'Bitter/Sweet' is one of the awardees.
Filmed entirely on location in Thailand with amazing cinematography around Koh Samui, 'Bitter/Sweet' is about the Thai coffee industry, and stars James Brolin, Kip Pardue and Mamee Nakprisit. It also includes a soundtrack with superb music.
Weirdly, 'Bitter/Sweet' is not getting particularly great reviews but I'm dying to see it just for the cinematography and the fact that it's filmed in Thailand (love to support Thai movies).