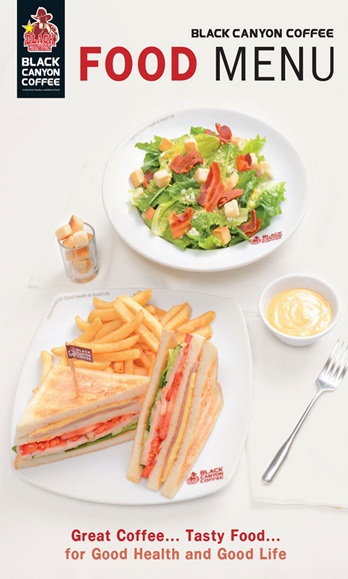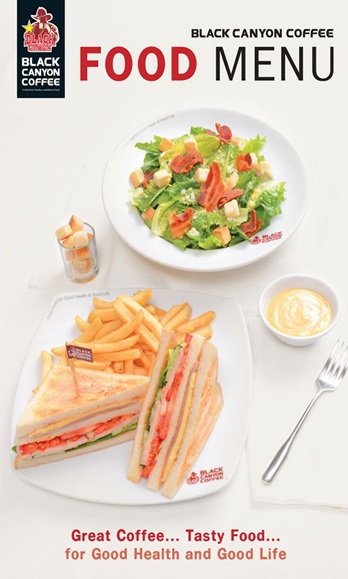 On my first trip to Thailand a decade ago, I discovered Black Canyon Coffee. Black Canyon Coffee is Thailand's most popular restaurant/cafe chain, and serves more than just coffee. It is also a full service restaurant with more than 200 items on the menu from coffee drinks to Thai food, from Western food to ice cream and Thai desserts.
Black Canyon Coffee has more than 200 locations in Thailand alone and has recently expanded to six other countries including Malaysia, India and Singapore. Now I live in Thailand, Black Canyon is one of my favorite restaurants and here are just a few reasons why.
Atmosphere at Black Canyon Coffee – The atmosphere at each Black Canyon restaurant location is superb. All of their restaurants are designed with a mix of traditional Thai decor but with modern fixtures. Many of the restaurants have comfortable chairs (some are overstuffed for added comfort) large tables, and all in a color scheme that's very warm and relaxing.
Staff at Black Canyon Coffee – The staff, in typical Thai style, is always friendly and helpful. They're knowledgeable about the food they serve, they're attentive (but not too attentive!) and they serve everything as fast as they can.
Black Canyon Prices – The prices at Black Canyon Coffee are one of the best things about the restaurant. You can get a full meal and a iced latte (or hot latte) for less than $4 and the quality is superb.
I often get a hot latte (priced around $1.60 – 50 baht) and what I love about it is it is always served with a small dish of sweet crackers and a glass of tea (this cleans the palate when you've finished drinking the coffee).
The price of an average dish is 50 to 70 baht (approximately $1.60 to $2.25), with two people being able to eat four items and have two drinks (coffees, iced fruit juices, shakes etc) for less than 300 baht ($10)
Food at Black Canyon Coffee – You can get something for every taste at Black Canyon. They serve traditional Thai food, Westernized-Thai food, Western food, ice cream, desserts, fried chicken, french fries, spaghetti and more. One of my favorite meals at Black Canyon is the fried chicken and french fries.
The fried chicken comes in small flat pieces and is served with a sweet and sour spicy sauce (delicious!) and the french fries are lovely.
I also love the spicy spaghetti with basil leaves, the noodles with vegetables in a chicken gravy (known as Gaeng Jeud in Thailand) and the Tom Yam Geung (the famous Thai spicy soup). Wash all this down with a fabulous watermelon shake (Tango Pan in Thai language) or an iced mocha latte, and it's a meal fit for a king – for not much money.
The quality of the food at Black Canyon is always superb and it's consistent at every restaurant so you can safely eat in Chiang Mai or Phuket knowing the taste will be the same as in Bangkok.
The Black Canyon Member Card – If you plan on eating at Black Canyon a lot, you're better buying their member card. It's only 200 baht (around $6) but it comes with a lot of coupons for free drinks or discounts and you also get 10% off any purchase at Black Canyon for two years.
I bought mine recently and the card paid for itself in less than a month.
Black Canyon Coffee restaurants are some of the best deals in Thailand (and now in Malaysia, India, Singapore and three other Asian countries). Black Canyon Coffees are in Thai cities from Bangkok to Hat Yai, Phuket to Chiang Mai, Chiang Rai to Pattaya and many other places.
The food is excellent and inexpensive, the service is impeccable, the drinks are delicous and the choice is huge. If you go to Black Canyon and cannot find something you like, there's seriously something wrong with you!
Also, don't forget to check out the Black Canyon Coffee X'Press booths at some of the Bangkok sky train stations. They are just small booths that serve coffee, sandwiches and snacks but they're a great place to get a cheap but delicious latte and a quick bite.