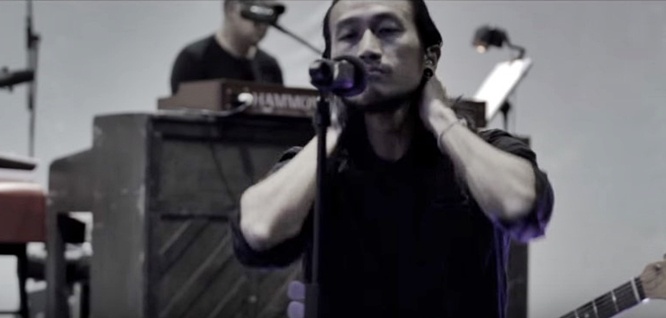 Bodyslam lead singer Artiwara 'Toon' Konmalai has spent the last 55 days running from one end of Thailand to the other. Yes, 55 days crossing Thailand in an attempt to raise money for 11 state-owned Thai hospitals that really need more funding.
Yesterday, Toon Konmalai, also known as Toon Bodyslam, finished his 55 day run in Mae Sai in northern Thailand. He had traveled 2,215 kilometers and, due to his sponsored run, had raised around 1.42 billion baht.
Now for those who don't translate baht into dollars very often, you may not know how much 1.42 billion baht is, or what an astounding fundraising feat that is in a country where the average income is still less than $10 a day.
So how much is Toon's 1.42 billion baht in dollars?
At current exchange rates, Toon raised around $34,805,612 — yep, almost $35 million,  and donations are still coming in.
To say his original goal was 700 million baht, or $21.3 million baht, he surpassed that goal by more than $13 million. Again, a phenomenal result.
Toon Konmalai's charity run took him 55 days and started in the district of Betong in Yala province. He finished it yesterday, December 25th or Christmas Day for those who are Christian, when he rang a bell at the northern gate of the northernmost part of Thailand.
Toon plans to return to Bangkok today, with the Thai army sending an aircraft to fly him back to Bangkok.
The 11 hospitals the money Toon Bodyslam has raised will go to are:
Saraburi Hospital, Surat Thani Hospital, Khon Kaen Hospital, Chaophraya Yommaraj Hospital, Nakornping Hospital, Chiangrai Prachanukroh Hospital, Chaopraya Abhaiphubejhr Hospital, Ratchaburi Hospital, Nan Hospital, Phramongkutklao Hospital and Yala Hospital.
And, while running 55 days through Thailand is an astonishing feat in itself, it is even more so for the lead singer of Bodyslam, one of Thailand's most successful rock bands ever.
After all, when you front a successful band, you are always busy, always working, always performing — somewhere. So, to say that Toon took off almost two months from work also shows what an incredible personal sacrifice he took — even above and beyond running for 55 days.
And, yes, Thais also believe Toon Bodyslam is a national hero. In fact, in a poll taken in Bangkok a couple of days ago, Toon was chosen as the Most Admired Person of 2017,
All I can say is I loved Bodyslam and Artiwara 'Toon' Konmalai before this. Now I like them both just that little bit more.
Related: Watch Bodyslam in concert — could Toon get any cuter?