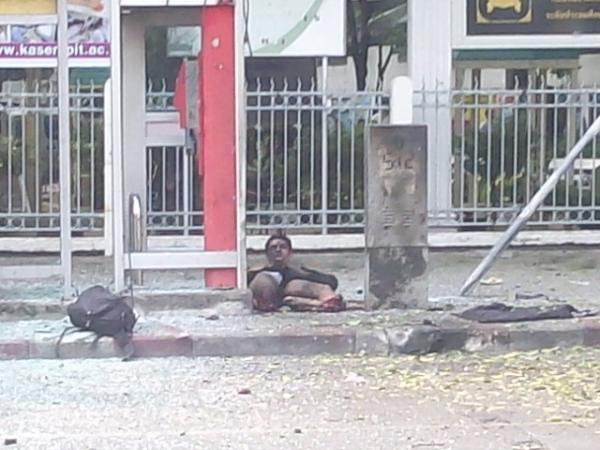 According to Thai TV, three bombs (apparently grenades) have exploded in Bangkok in the last two and a half hours.
The first explosion was heard at a house in the area believed to be where the bomber was staying with two other men. A few minutes later, another bomb/grenade exploded when it was thrown at a taxi.
The man who threw the grenade was angry the driver wouldn't pick him up, so threw the grenade towards the car. The taxi driver was injured.
A third grenade then exploded outside a Bangkok school on Sukhumvit Soi 71.
According to Bangkok's Deputy Police Chief, a man outside the school lost both of his legs in the explosion. He is believed to have been one of the bombers and has been provisionally identified as Iranian Sayed Murabi.
Details, at the moment, are still sketchy and are changing by the minute, but Thai police are saying the blast occured outside the Kasem Pithaya School after the Iranian man attempted to throw a grenade at police when they began pursuing him.
But he fumbled, dropped the grenade and it exploded, blowing off both his legs.
Less than a month ago, the US Embassy warned that Middle Eastern terrorists were in Bangkok and they expected bomb attacks. They warned all American tourists and residents in Bangkok to be vigilant.
Meanwhile, Thai police are at the scene of one of the bombings investigating the incident. They are also looking for two men who were living with the Iranian alleged bomber.