British Man, Lee Aldhouse, Extradited to Thailand from UK on Murder Charges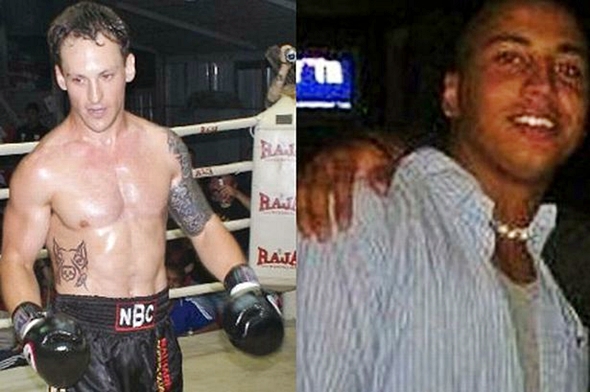 Lee Aldhouse, the British man who fled Thailand in 2010 after allegedly stabbing and ultimately murdering an American ex-Marine in Phuket has been extradited from the UK back to Thailand where he'll face murder charges. It's the first time a British citizen has been extradited to Thailand in the 110 years the extradition treaty between the two countries has been in effect.In fact, the extradition order by the UK's highest court must have come as a bit of a shock to Mr. Aldhouse. It certainly did to me.
According to various witnesses at the time, Lee Aldhouse, 29, got into an argument with American Dashawn Longfellow, age 23, in a bar in Phuket in August, 2010. Some witnesses said the argument was possibly over the Thai girl Dashawn Longfellow was with and was started by Aldhouse, a Muay Thai fighter who had lived in Thailand for several years.
Longfellow ultimately left the bar and he and the girl walked back to the hotel where Longfellow was staying. Longfellow then ran down to a nearby 7-11 to pick up a few items where he was seen by Aldhouse and was then followed back to his hotel. When Aldhouse arrived at the hotel, he banged on Longfellow's door. When Longfellow went to answer the door, Aldhouse stabbed him repeatedly with a knife. Longfellow died almost immediately. A man fitting Aldhouse's description was then seen on CCTV cameras running from the hotel.
Lee Aldhouse then left Phuket and managed to cross over the border from Thailand into Cambodia, where he took a plane back to the UK. He was arrested upon arrival at Heathrow Airport and has been fighting extradition to Thailand ever since.
Thai authorities meanwhile are pleased the United Kingdom agreed to extradite Aldhouse, as they have been fighting for his extradition for almost two and a half years. It's a surprise the UK did finally agree to it as they don't usually extradite a British citizen to a country that has the death penalty, as the death penalty was abolished in the United Kingdom in 1969.
Personally, I'm happy the UK has extradited Lee Aldhouse back to Thailand where he will now face murder charges. To take the life of someone so young and then cowardly flee the country shows just what kind of person Lee Aldhouse is. It's time he faced the music and Thailand, even though Thai authorities say they will treat Aldhouse "according to international standards of justice, will definitely make sure that happens.
Whether he will be given the death penalty, if found guilty, is yet to be determined however.