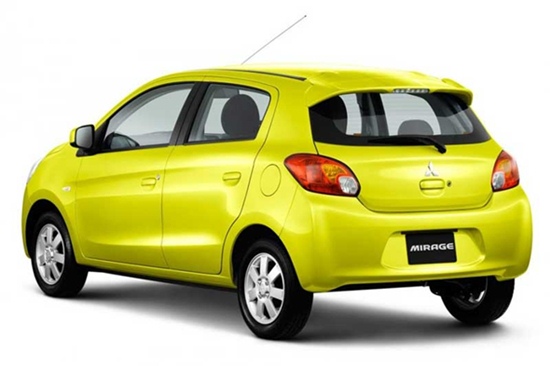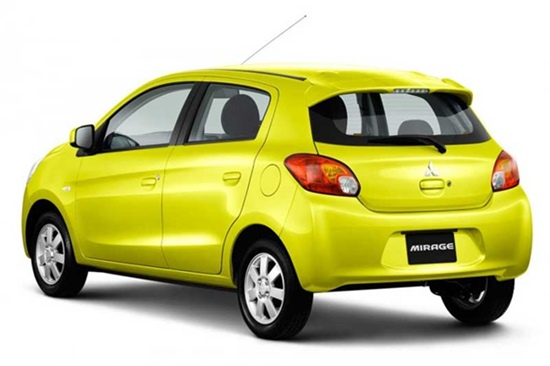 Thinking of buying a new Mitsubishi Mirage in Bangkok, Thailand this year? You should. They're wonderful.
The new Mitsubishi Mirage went on sale in Thailand in 2012. Built at the Laem Chabang Mitsubishi plant in Thailand, the car was very popular at the Bangkok Motor Show where Thais were clamoring to order it. It's cute, it's small, price-wise it's affordable and, of course, it's an 'eco car', so it's no wonder the Mitsubishi Mirage is so popular in Thailand.
I was lucky to ride in a new 2012 Mitsubishi Mirage a few weeks ago when a Thai friend drove hers to my apartment to pick me up for a shopping trip. Bright red, small and extremely compact, the Mitsubishi Mirage is not only easy to drive, according to her, it also gets excellent gas mileage even when she's stuck in Bangkok's horrendous traffic jams. It's also surprisingly roomy with room for five adults and a fair amount of shopping.
My friend bought her Mitsubishi Mirage through a new Thai government scheme for first-time car buyers. If you have never bought a car in Thailand before, the government will not only let you have a low-interest loan to encourage you to buy one now, but they'll even give you up to 60,000 baht ($2,000) of the purchase price back after you've owned the car for four years. Needless to say, my Thai friend jumped at the opportunity.
The Mitsubishi Mirage went on sale in Thailand at least nine months before it went on sale almost anywhere else so, by this point, you'll see a huge number of them driving round Thai streets.
Personally, I've yet to meet a Mitsubishi Mirage owner in Bangkok that doesn't love the car so, yes, I can see the appeal and why so many Thais love to buy them. If you're planning on buying a new Mitsubishi Mirage in Thailand, I think you'll soon feel the same way.
If you haven't bought a car in Thailand before, check out How To Easily Buy a Car in Bangkok, Thailand for a few quick tips.