Buying Eye Glasses at Mister Eye in Bangkok, Thailand – Awesome Opticians, Cheap Prices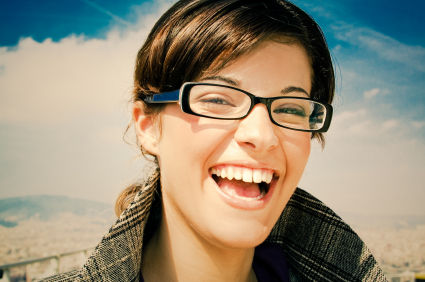 I've lived in Thailand for a decade and always had problems buying eye glasses. Unlike the US, where there's an optician at most eye glass places, in Thailand there's usually a technician to give you an eye test but they're not a properly trained optician. Because of this, I've always found eye tests a bit spotty and, buying eye glasses annoying, as I've often arrived home to discover I couldn't see through them. Mister Eye at Central Ladprao Mall though was different.
I knew Mister Eye was different than the usual Thai opticians and eye glass shops as, when I got there, my eyes were immediately checked with an opthalmoscope for any problems. Then I was shown into the eye examination room, where my eye exam began. Unlike other eye glass shops in Thailand, the eye technician did not examine my old eye glasses first. Usually in Thailand, the technician does look at your old eye glasses first and this is used for the basis of the exam.
If you can't see out of your old eye glasses however, this can be a problem as, because the eye exam is based on them, I've often come out with new glasses that I can't see out of any better than I could out of my old glasses. At Mister Eye, the eye technician did a complete eye exam, checking many times with different lenses to make sure the lenses he finally chose were accurate.
Only at the end of the exam did he check my old eye glasses and informed me that, in one eye, my vision was the same but in the other eye it had worsened slightly.
Once my eye exam was over, I was shown back out into the main shop area and the technician went through a book explaining which lenses I could purchase and the cost of each. I had a choice of normal thickness lenses (which with my poor eyesight would mean my lenses would look like old Coke bottles) that were only 1,480 baht (approximately $49), thinner lenses at 2,700 baht (around $93) and extra thin lenses for 5,200 baht ($173). As I only wear the glasses at home, I chose the thin lenses at 2,700 baht.
Next, we moved onto choose frames and I was immediately happy to see he showed me straight to two tables that had hundreds of eye glass frames on sale.
The average price of the frames was between 1,500 and 2,600 baht ($50 to $86), the 2,700 baht frames being designer frames. I spent at least 20 minutes trying on frames, with the technician helping me and finally settled on a pair that was 2,600 baht.
Total cost for me eye glasses at Mister Eye with designer frames? $186 for eye glasses with thin lenses, specially coated for anti-glare and in designer frames. The last time I bought similar eye glasses in the United States? $440 and another $75 for the eye exam. In Thailand, at Mister Eye, the eye exam is free.
Once I had chosen my frames, I also picked out daily wear contact lenses (36 contact lenses (18 pairs) for only 500 baht – $16.65)and they had a promotion, so I got another 2 pairs for free. The eye technician wrote out my receipt, and I paid a deposit for everything. I was then told my glasses would be ready in 4 hours if I wanted them that day or the day after, if not. I chose to come back the following day.
When I returned to Mister Eye the next day, my eye glasses were ready. I got immediate attention the minute I walked into the store, and was soon trying on the glasses, which fit perfectly. I could also see much better out of this pair of eye glasses than I could out of the pair I bought at another Thai optician the year before. I paid the remainder of my money and was back outside the shop in less than five minutes.
Overall, from beginning to end, getting an eye exam at Mister Eye in Bangkok, choosing frames, getting contact lenses and picking them up took less than an hour. The service was impeccable, the eye technician was incredibly kind, my glasses and contact lenses are perfect and the total cost for an eye exam, a pair of glasses with designer frames and 36 contact lenses was only $202.65. An unbelievably cheap price for great products and wonderful service.
Next time you're in Bangkok, Thailand and needing a new pair of eye glasses look no further than Mister Eye. Mister Eye has several locations in Bangkok, usually at shopping malls. There's one at Central World Plaza, and another at The Mall Bang Khae. The Mister Eye at Central Ladprao is closed as the mall is closed for renovations. They're expected to reopen at the beginning of November, 2011.
Mister Eye also often has sales so you can pick up a pair or two of eye glasses with designer frames for a very cheap price.