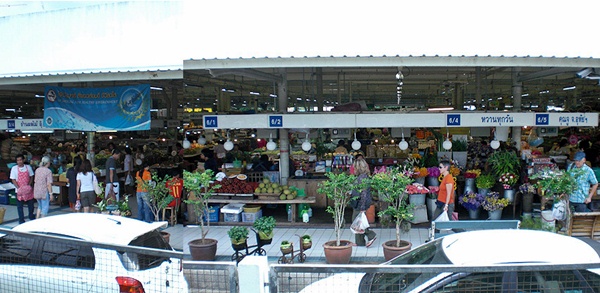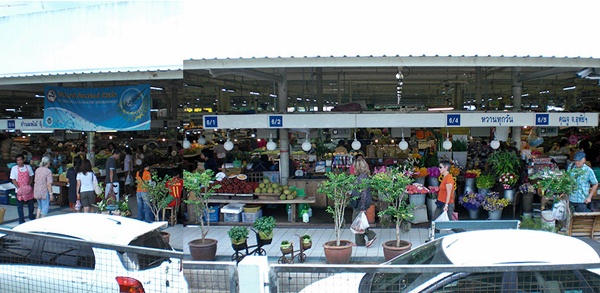 Aw Taw Kaw Market in northern Bangkok is the place where many of the top chefs buy their produce. Often featured on Thai and international TV, Aw Taw Kaw is a huge farmers' market specializing in organic vegetables, fruit, fresh seafood, prepared food, nuts and Thai snacks. It's much more expensive than most other places (around 3-4 times the cost of an average Thai market) but the quality is amazing.
I shop at Aw Taw Kaw when I go to Chatuchak Weekend Market. Aw Taw Kaw is just across the street and accessible by the MRT underground tunnel, so you don't have to deal with the traffic either.
My usual purchases are kale, carrots, Chinese celery, green beans, peas and cilantro. I tend to avoid things like bananas as the quality isn't any different than local supermarkets, yet the price is three times higher. The same goes for bags of nuts and dried snacks – again, three to four times higher than I can buy from a street seller.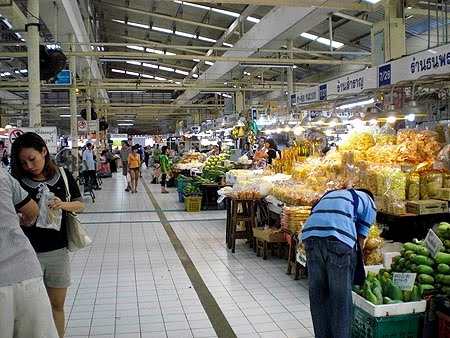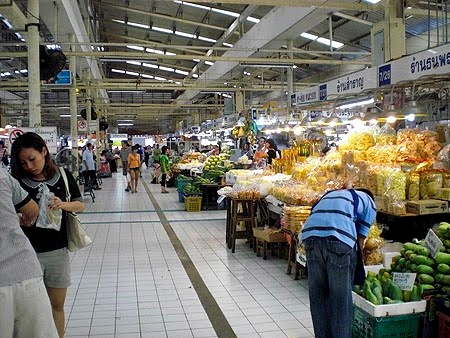 When you look at the produce though, you can see why Aw Taw Kaw is so popular. The receptionist in my apartment building says the market is "hi-so" (Thai-lish for 'high-society'), which is why she doesn't shop there and, yes, you'll see a lot of affluent Thais here. But, I love superbly fresh crisp vegetables and not the wilted, soggy kind you often find in supermarkets in Thailand.