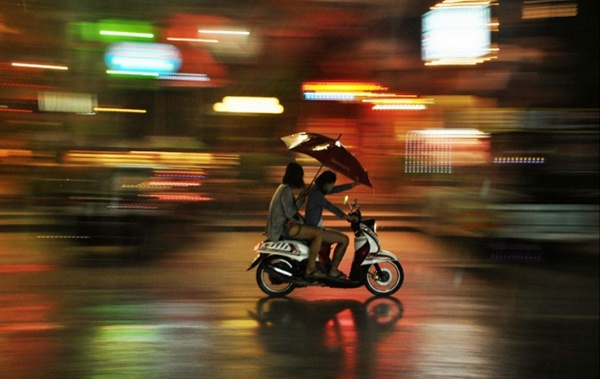 Is it possible for a non-resident to get a Thailand motorcycle license?
I thought this question was interesting as an American friend is currently in Thailand on holiday for three months and wanted to know if it was possible for him to get a motorcycle license while he was here.
I wasn't actually sure why he thought he needed one, as he has an international driver's license already, but my answer to his question was "No, I doubt it".
After all, you have to have some kind of resident visa to do just about anything important in Thailand, so I wasn't sure why he thought a driver's license would be any different?
Still, he felt the need to go to the Thai Department of Land Transportation last week to find out.
There he was told, no, a non-resident of Thailand cannot get a Thailand motorcycle license as you have to have a resident visa to get one.
If he had been living legally in Thailand, however, he could have gotten his Thai motorcycle license without having to take either the written or the practical part of the driving test by simply using his American license.
Related: How to rent a motorbike in Chiang Mai
He would have had to make an appointment for the test, however, and that can take up to two weeks to come through depending on the time of year.
If you're a resident in Thailand, however, and interested in finding out more about getting a Thai driver's license,  as well as  about things you need to know when riding motorbikes in Thailand, Trip Advisor has an excellent post.