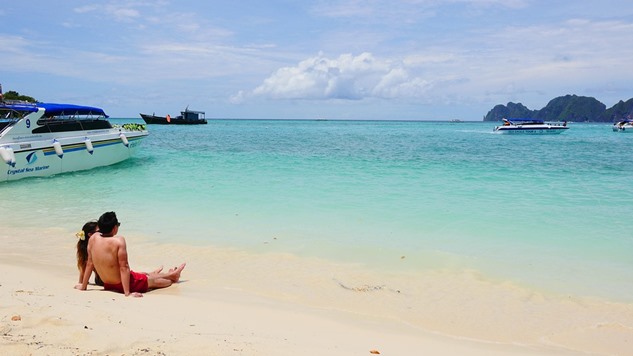 With news this week only those people currently in Thailand that have been vaccinated against Covid-19 will be allowed to enter Phuket if they are coming from a 'dark red' or 'red' province, many living in other areas of Thailand are now worried about being locked out of Phuket.
Especially if they have a loved one they wish to visit, or business or property they need to manage.
That is why a number of foreigners living in Thailand are now on social media asking "Can you enter Phuket from elsewhere in Thailand if you are not vaccinated?"
Who can and cannot enter Phuket from other areas of Thailand in July?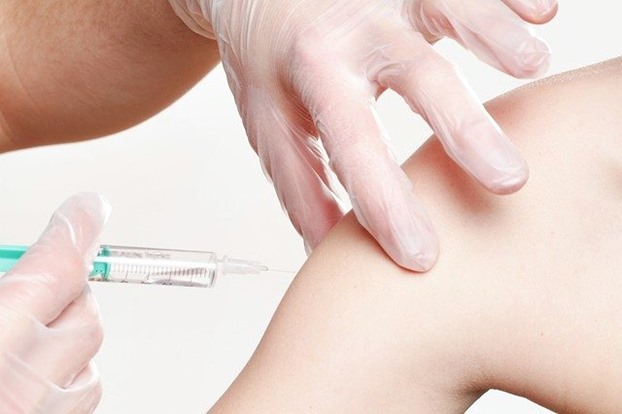 Regulations for travelers from 'dark red' or 'red' zones wishing to enter Phuket
If you want to enter Phuket, and are doing so from what is currently known as a a 'dark red' or 'red' province, you will only be able to do so if you are vaccinated against Covid-19.
If you are not, you will not be allowed to enter Phuket until at least July 31st.
The current ban on 'dark red' or 'red' zone travelers unless vaccinated may also be extended beyond the end of July depending on the Covid-19 situation in two weeks, and upon the decision of local authorities. (We'll keep you informed as new information is released)
The ban is due to Thai authorities wanting to protect the 'Phuket Sandbox' by preventing as many cases of Covid-19 as possible on the Thai island.
If you are vaccinated, you must also have a negative RT-PCR test or rapid antigen test result, and the test must have been carried out within 7 days of arriving on the island.
To be admitted to Phuket under the 'vaccinated' rule, you must have either had the first AstraZeneca vaccine at least 14 days before entry, or both of the Sinovac vaccines.
Upon arrival, you will be required to download the MorChana tracking app, which has to remain turned on during your entire Phuket stay.
If you have already contracted Covid-19 and recovered from the infection, you will also be able to enter Phuket.
The infection must have been within the previous 90 days, however, and you must have already been released from medical care.
Regulations for travelers from 'orange' or 'yellow' zones wishing to enter Phuket
The rules are different for travelers in Thailand wishing to enter Phuket if they are traveling from an 'orange' or 'yellow' zone.
In their case, a vaccination is not required to visit Phuket, just a negative Covid-19 test.
But, if you are vaccinated, you can use that as a way to enter Phuket instead of being required to present a negative Covid test. (Article continues below…)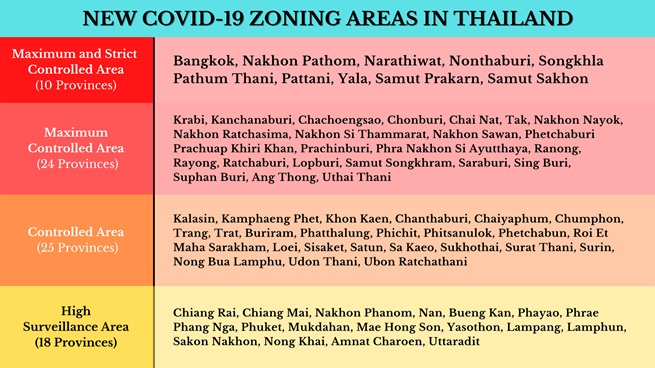 If you are not sure if the area you are traveling to Phuket from is a 'dark red', 'red', 'orange' or 'yellow' zone, check the graphic above for the new Covid-19 zoning areas in Thailand.
These may change, however, as the number of new Covid-19 cases change, so be sure to check the PR Thai Government Facebook page often for updates.
The Royal Thai Army is also assisting with monitoring of the checkpoint at Tha Chatchai, so don't expect to be able to cross onto Phuket without being checked for the correct paperwork.