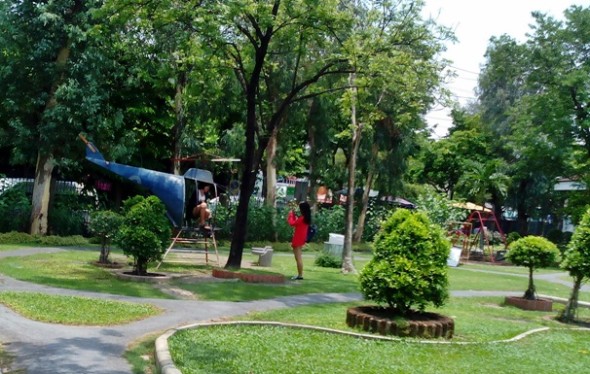 As Thailand's Centre for Covid-19 Situation Administration (CCSA) continues to prove they have no idea how to deal with rapidly increasing Covid-19 cases in Bangkok and elsewhere, the CCSA is now 'recommending' even more places in 'dark red' zones be closed.
Places like parks and botanical gardens that are vital to public health and mental well-being, as well as being places where Thais and others living in Thailand can get some much-needed fresh air.
In its latest briefing, however, the CCSA now recommends the closure of 10 more places in 'dark red' zones, as they struggle with record cases of Covid-19 today. Including parks and botanical gardens.
These 10 places are:
Sports stadiums
Swimming venues
Sports courts and fields
Convention centers, exhibition halls and large meeting rooms
All learning centers
Libraries
Museums
Child care facilities
Hairdressers and barbershops
Parks and botanical gardens
Meanwhile, like in every other country, it is usually the home environment where Covid infections spread the fastest.
This is one of the reasons why many studies have proven lockdowns do not stop the spread of Covid-19.
As Thais often live in close quarters with various generations of the same family, the chances of contracting Covid-19 increase exponentially when they are forced to remain indoors.
Elderly people are then even more at-risk.
With parks and botanical gardens, museums, libraries and sports centers open, it gives Thais somewhere to go.
Without them, they stay at home, and the country as a whole sees even higher numbers of cases of Covid-19 the longer these forced extreme lockdowns remain.