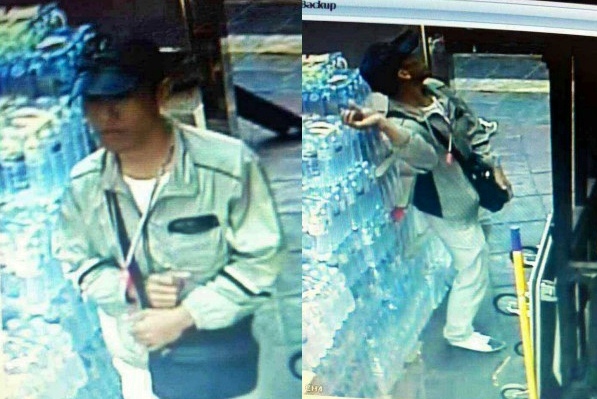 Two extremely clear CCTV photos of a man presumed to be the Victory Monument protests bomber have been released only hours after the grenade he threw injured 28 people participating in Suthep's PDRC anti-government rallies on Sunday.
One photograph shows the man beginning to throw a grenade he is holding in his right hand, and a second photograph shows him walking away from the area where the grenade had just landed. His face under a baseball-style cap is clearly visible.
Police are asking anyone who may know who the man is to please come forward and identify him.
According to Thai police, the grenade the bomber threw in the early hours of Sunday afternoon was likely meant to hit a tent holding press, photographers and some PDRC leaders.
Instead, it bounced off the roof of a coffee stall and exploded, injuring 28 people. Seven people are still in serious condition at various Bangkok hospitals.
After throwing the grenade, the man then fled, firing shots at protesters who gave chase and ultimately managing to leave the scene on the back of a motorcycle taxi.
In the last couple of hours, photographs of his face have been plastered all over Thai news channels, so it is likely he won't be anonymous for much longer.
Police also suspect he had several accomplices with him, and a search is also on for them.