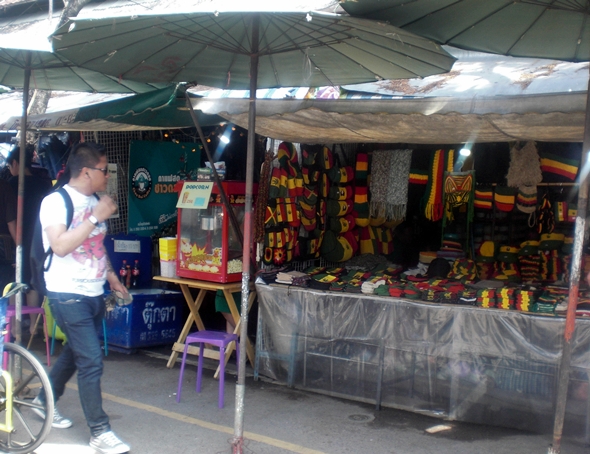 If you are going to be in Bangkok, and are interested in Chatuchak Weekend Market and what it has to sell, you must watch this excellent video by Mark Wiens, as it shows you just about everything you should make sure you see while you are there.
Starting from the easiest place to go to get to Chatuchak Weekend Market — Mo Chit BTS Station — Wiens shows you a huge number of stalls, as well as things to eat and drink you should definitely try.
Mark Wiens is an expat, a long-time resident of Thailand, and he speaks fluent Thai. He runs a superb YouTube channel as well as a successful website called Migrationology.
He is also extremely knowledgeable about the country as, unlike many non-Thais, he has a Thai wife and child and actually lives with his parents-in-law and other close family members. All this together means Wiens experiences actual Thai culture, which is the real Thailand few non-Thais ever get to experience. That gives him a unique perspective on Thailand, as well as the ability to understand huge amounts about the culture and its people.
It is why I always recommend his videos above any other, as they are beautifully filmed, always interesting and he often points out things other less knowledgeable vloggers miss.
If you will be in Bangkok, do watch the Chatuchak Market video below, and do not miss visiting Chatuchak Weekend Market. It isthe best place in Bangkok for cheap shopping and, although absolutely crowded, well worth the time spent there.
I should know. I've been going every weekend for the last 16 years.
How to survive Chatuchak Weekend Market — it's hot, sweaty and crowded, so these tips will help