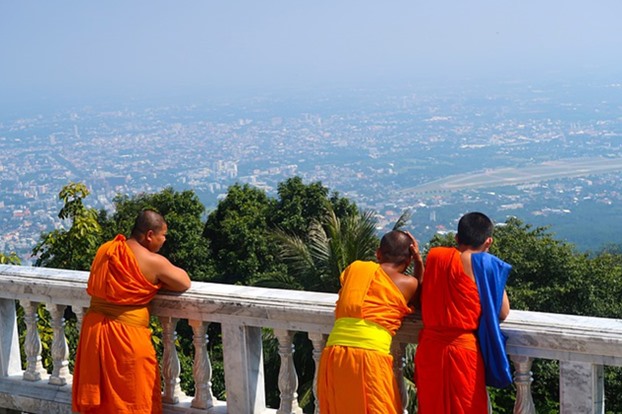 Although Chiang Mai, Thailand is one of the most interesting and most beautiful places to visit, according to IQ Air, the air monitoring website, Chiang Mai is also the world's most polluted city.
In the last three months, the Thai city has been in the top three most polluted cities with air pollution causing  31,788 people to visit the hospital in the last three months alone.
In the last week, the air quality in Chiang Mai had disintegrated so much, the city was officially the world's most polluted, with a USAQI of 195 compared to the world's second most polluted city, Beijing, with a USAQI of 182.
USAQI is the measurement used to assess the level of air pollution in a specific place.
Several days later, and Chiang Mai has now fallen back to being the world's third most polluted city — still nothing to be proud of, of course.
(continue reading below…)
When does Chiang Mai burning season start? When does it end?
In fact, the air quality in the city has been so poor, the Department of Health has reported 31,788 patients suffering from air pollution-related illnesses in just the first two months of 2021.
As usual, however, local officials blame forest fires in neighboring Myanmar as the cause of the severe pollution.
In reality, however, open fires lit by Thai farmers as a way to burn waste to clear land for the next season's planting are just as much to blame for the haze pollution in Chiang Mai as those in Myanmar, and have been for at least the last decade.
2021 is not the first time Chiang Mai has been the world's most polluted city either.
That was also the case in 2019 when Thai farmers were again blamed for Chiang Mai's air pollution causing the city to be named the world's most polluted, and again in 2020 (see video below) when PM2.5 levels were recorded above 450.
Considering PM2.5 levels at 300 are considered to be hazardous, it is little wonder Chiang Mai has the reputation of being a dangerously polluted city during the early months of every new year.
In 2021, however, nothing has changed and, until the government of Prayut Chan-o-cha begins to take the situation seriously, 2022 is likely to see more of the same.
Meanwhile, both Chiang Mai locals and visitors to the northern Thai city continue to choke on filthy air.