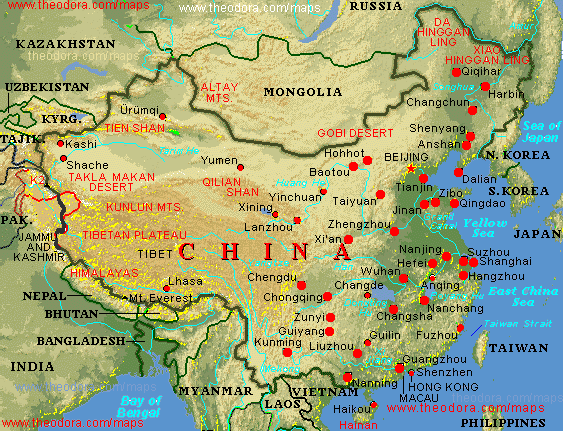 According to a story by The Nation newspaper in Bangkok, China will become Thailand's main export market this year. With a booming Chinese economy and a faltering US one, China is the main focus of Thai exporters who understand not only Chinese burgeoning economy but also it's billion and a half-plus people are going to make them rich. With a substantial percentage of the population in Thailand being of Chinese-Thai descent too, and many of these people owning export businesses, concentrating on China and not the United States makes sense.
To make matters even better for China, this year, the Thai government instituted a new free trade agreement with China and the other ten ASEAN countries. The agreement knocked import tariffs between all these countries down to zero, giving a huge incentive for cross country selling. Plus, as import tariffs continue to increase for many products imported in the US, in an ineffective attempt by America to protect their own manufacturing industries, this only benefits the Chinese and the rest of Asia.
With China becoming the main export market of countries like Thailand, this also increases China's influence in the world. In years past, Thailand was worried about upsetting America as it could lose valuable export agreements if the US decided to pull rank. Now, with exports to the US continually falling, it's less likely the Thai government will be as worried about getting US support, and that concern will now move to China. The Thai Prime Minister, Abhisit Vejjajiva has been making it clear in recent months he's also going to be forming closer ties with the Chinese government.
To many people, this writer included, it was obvious years ago stories like this were a foregone conclusion. As Americans and the American government continued their out of control spending, China and the Chinese not only continued to save but also started to buy more and more American dollars and more US property. Now, even with the worldwide recession still not completely over, China emerged from it so fast as, unlike the US, they weren't in massive debt. Now, with their economy once again booming, they're in a prime position to buy Thai products and Thai rice. They also earn a substantial amount of American currency, American real estate and American companies.
Exports to China have increased by almost 85% in the last year, according to Kasikorn Research Centre (KRC). This is only likely to increase in the near future. America meanwhile should be worried, not only about China controlling the export market but also about its influence in the world. However, if the past is anything to go by, by the time that happens, it will be too late. America has been notorious in underestimating the Chinese and it unfortunately doesn't look like this time will be any different.
More Information:
China to Become Thailand's Leading Export Market – The Nation