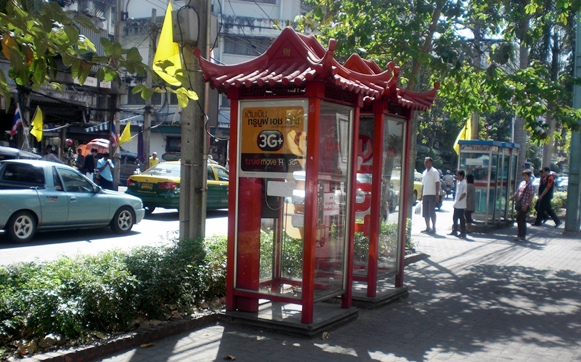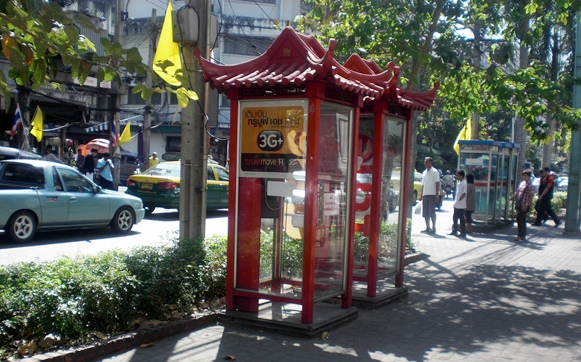 Chinese Temples, Bird's Nest Soup, Gold, and Great Shopping – It's All Available in Bangkok's Chinatown
Bangkok's Chinatown is one of the most interesting and oldest places in the city. At its centre is Yaowarat Road, which runs for about a mile and a half and was built in the reign of King Rama V, one of the Thais most popular kings.
Other small sois (lanes) and alleys run off it and are packed full of small Chinese shops, restaurants, houses and temples. The Chinese like cheap prices and bargaining, so you can't beat Chinatown for both. Chinatown is colorful, exotic and packed full of people and things.
Everything is found here and for an even cheaper price than in other areas of Bangkok. Household goods, Chinese toys, antiques, handmade paper, chopsticks, traditional crafts, second-hand goods, food, clothing, paper houses for Chinese funerals, jewelry and more – all are available in Chinatown.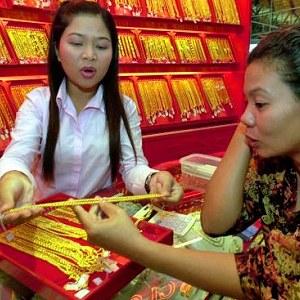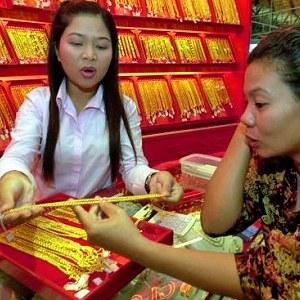 There are also many gold shops, a favorite with Chinese and Thais alike. Gold in Thailand is 99.9% gold so is much purer than you will find in Western countries. It is sold by weight and each weight unit is called a baht, the same name as the Thai currency. You can find simply gorgeous jewelry in the Chinatown gold shops and at a much cheaper price than your home country as the charge for the workmanship is quite low.
The Thieves Market or Nakhon Kasem is in Chinatown. Here you can buy Chinese and Thai antiques although, at quite expensive prices, it's no longer a place to get a bargain. Better to window shop here and look for similar items elsewhere.
If you love Chinese food, this is the place to eat. Dim sum, bird's nest soup, excellent seafood, fish, shark's fin soup, and some of the best Chinese soups I've ever eaten are here.
You can also buy all the ingredients to cook the dishes yourself, literally for pennies in many instances. My favorite purchases are the dried squid and absolutely enormous mushrooms. I recommend eating at any of the small Chinese shop houses you'll find here or at the stalls street side. In these places you will the most authentic Chinese food.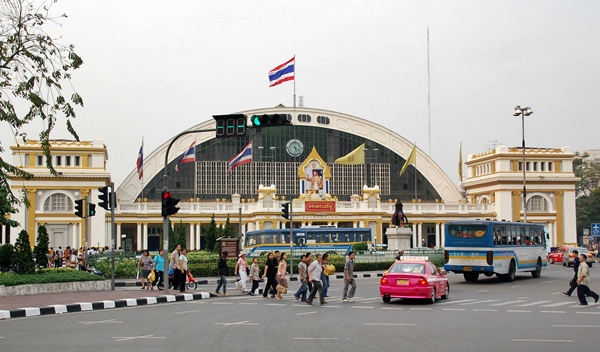 One of my favorite places in the area is the Hualamphong Railway Station. It's an amazing Art Deco style building that was built by Dutch architects at the beginning of the 20th Century. It's large and airy and busy, bustling with commuters, taxi drivers and families from upcountry wandering around looking lost.
Up until recently, you could only catch the train here. Now the MRT underground train system also has a station under this building, which means it's easy to get to from many places in the city.
The surrounding area also has quite a few traditional Chinese shop houses and restaurants, so you can come down on the underground, check out the station building, then nip across the street for a bowl of noodles or some healthy Chinese soup.
Right at the western end of the district is where all the good fabric stores are with unbelievably cheap prices. I have bought fabric as cheap as 75 cents a yard and they have hundreds of colors, designs and weights.
They also sell buttons, zippers, thread, patterns and all the other sewing accoutrements. An awesome place for a seamstress or craftsperson to get anything they could wish for.
Related: Best and cheapest things to shop for in Bangkok's Chinatown
Wat Mangkon Kamalawat is one of Chinatown's biggest Chinese temples and is another popular place. At almost all times of day this temple is full of worshippers and is a wonderful place to soak up some culture and take interesting photographs. I have some great shots of Chinese altars smokey from incense sticks and candles
The last time I visited Wat Mangkon Kamalawat was during the rainy season and my friend and I got caught in the rain. We sheltered in the temple but as it's open plan, the rising water was still lapping in through the open doorways anyway. By the time it stopped raining and we were able to leave, we had to roll our jeans up to our knees and paddle through the entrance corridors and out into the yard.
If this happens to you, make sure to wash off your feet in the temple bathrooms where they have faucets just for this occasion. Rain water in Bangkok is quite polluted, so you don't really want to be walking around all day with it soaking into your feet!
The easiest way to get to Chinatown is to take the sky train to the Saphan Taksin station. Take exit 1 and head towards the river. Here you take an express boat to Tha Ratchawong. They run about once every 15 minutes so you won't have to wait long.
The boat is an experience in itself as you'll not only get to enjoy the boat trip, you'll also see Bangkok traditional riverlife, beautiful in its own right. Once off the boat, you will see Ratchawong Road. Walk along it to the first intersection. Yaowarat Road is at this intersection.
Go in either direction and you'll find plenty to keep you amused, spend your money on and fill your stomachs. And don't forget, bring your camera!