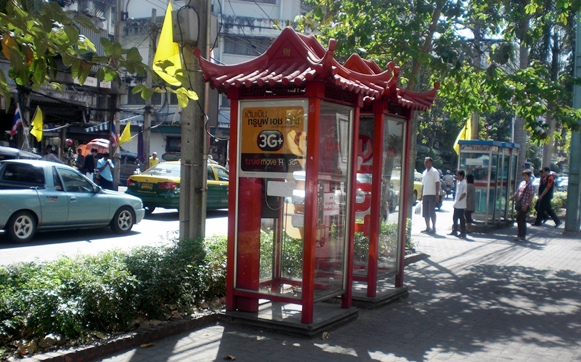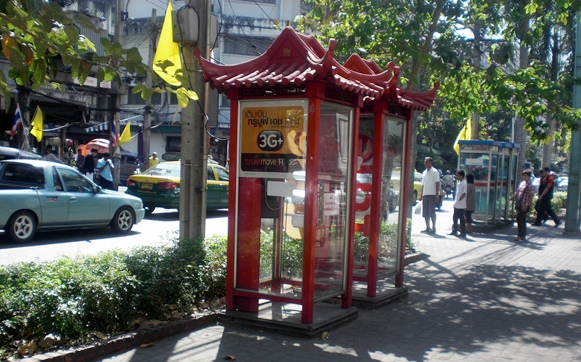 I love visiting Chinatown (known as Yaowarat by the Thais) as it's so different than the rest of Bangkok. You know you're away from the usual Bangkok and in Chinatown as soon as you start to see red everywhere — red lanterns, red clothes, cookies in red and gold paper, red Chinese temples and even red Chinese telephone boxes.
This photograph is of two red Chinese telephone boxes in Bangkok's Chinatown, just outside the Old Siam Plaza shopping mall, a traditional style mall filled with market stalls and small shops that was built sometime in the 1930s.
The Old Siam Plaza is well worth a visit if you want to experience the traditional Bangkok Chinatown away from the tourist trail. It's also a great place to take photographs, including the area where I snapped these red Chinese telephone boxes right outside.