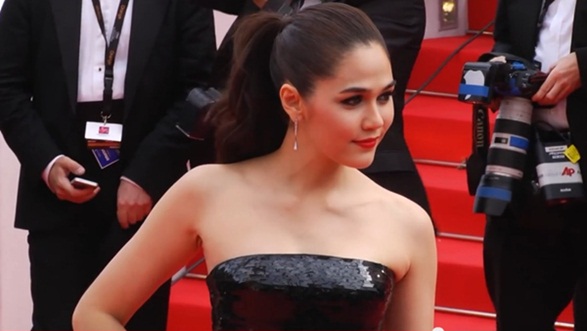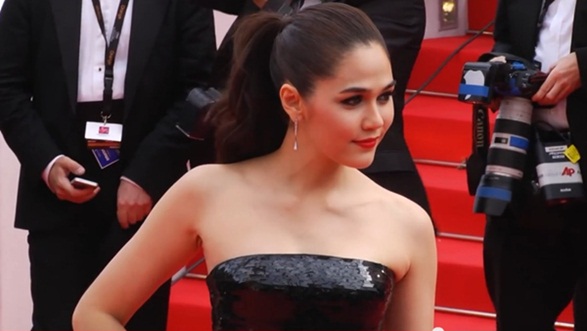 If you're a fan of Thai actress Chompoo Araya, you might want to check out this recent video taken at the Cannes Film Festival last week. In it, Chompoo parades along the red carpet stopping every few seconds so the hordes of photographers can get snaps of her in her elegant gown.
I always think it's interesting watching celebrities on the red carpet, Thai or otherwise, as it obviously takes a lot of self-confidence and hard work to make posing for photographers look this effortless. And, yes, Chompoo Araya is a pro at it.
Check out the Chompoo Araya on the Cannes Film Festival 2014 red carpet video below. Cute, eh?