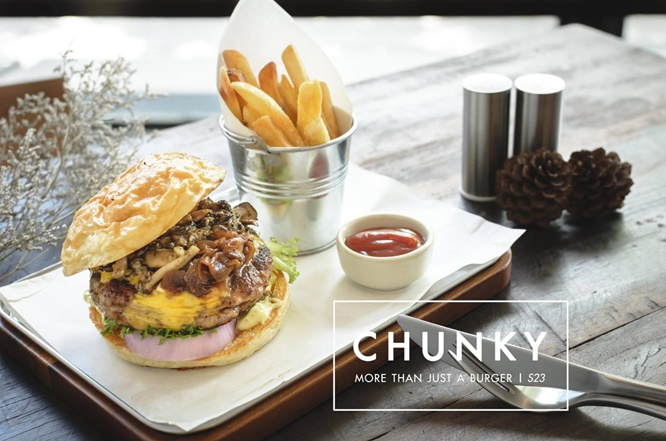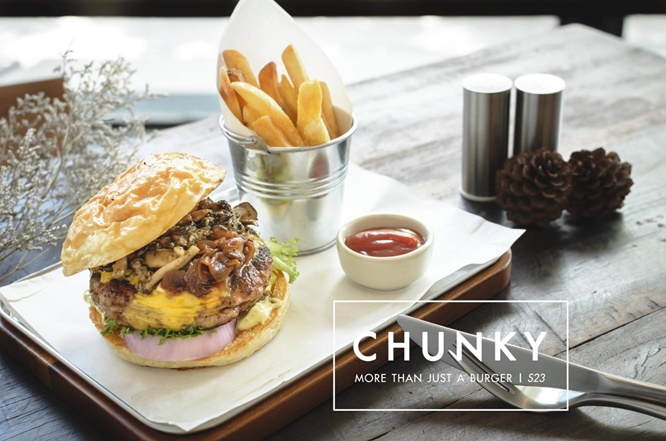 Chunky S23 on Sukhumvit Soi 23 serves the best burgers in Bangkok?
If you are looking for a tasty burger in Bangkok, Thailand, you might want to try Chunky S23 on Sukhumvit Soi 23 as quite a few people are now saying they serve the best burgers in Bangkok.
I can't honestly say if that is true as there are plenty of burger restaurants in Bangkok I haven't eaten at yet, but I can say open for less than a year and Chunky is living up to its name serving very chunky burgers that are delicious too.
If you expect a typical fast food burger, though, you will walk away disappointed from here as everything in this lovely restaurant (and it is beautifully designed) is homemade, including the bread.
Recommendations for burgers to try?
With a large burger menu and a lot of options, a first visit to Chunky may leave you feeling a bit spoilt for choice. In which case, why not try these?
The Holy Cheese Burger, which is actually ham and an egg in a bun with a melted cheese sauce poured all over everything, bun included.
The Pulled Pork Burger — if you like pulled pork, you should definitely give this one a try. It comes on a homemade brioche, and is absolutely loaded with pork.
The Chunky Beef Burger — a huge juicy burger loaded with melted cheese, and fried onions and mushrooms.
The Crispy Chicken Caesar Burger — if you are not a huge meat eater, then this may just hit the spot. A large chicken breast breaded and fried and served in a homemade bun, with slices of bacon and a Caesar salad sauce.
Vegan Burger — Chunky even caters for those who are not meat eaters.
They also serve some very nice pastas, salads and have a nice selection of cocktails and beer.
And I'll just say I've eaten there twice so far with two different friends and we all thoroughly enjoyed our burgers — me both times.
The meat is juicy and flavorful and cooked perfectly, the homemade bread is delicious and the side of fries is hot (not always the case in Bangkok) and definitely hits the spot. Chase them down with a cold beer, and it is the perfect lunch or dinner if you are in the mood for western food that actually tastes like very good western food.
Well done, Chunky!
You will find Chunky at Sukhumvit Soi 23.  Telephone: 091-742-4094 They are open Tuesday thru Sunday from 11am to 10pm . It's easy to get to from the Sukhumvit MRT underground train station, as it's just a few minutes walk away. See map below for more information.