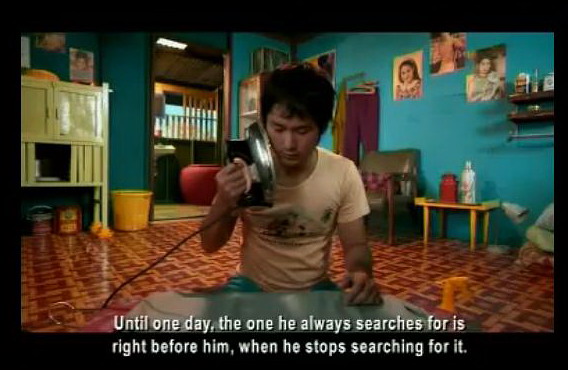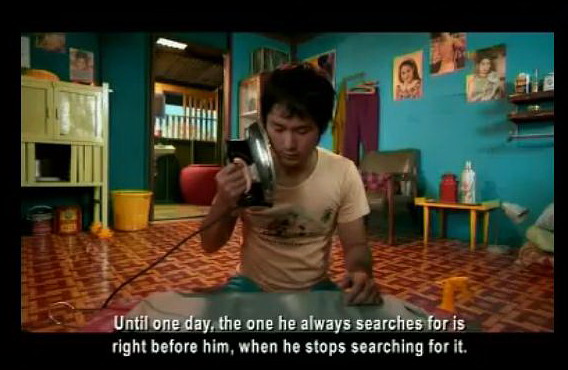 If you enjoy watching Thai movies, one little gem you might have missed is a 2004 release called "Citizen Dog" (in Thai Mah Nakorn). One of the most stunningly beautiful movies to ever come out of Thailand, it's also weird, surreal and quite bizarre.
Often compared with the French movie 'Amelie', Citizen Dog tells the story of Pod, a country boy who moves to Bangkok even though his grandmother tells  him not to as she's convinced he'll grow a tail.
When Pod arrives in the city, he begins work at a sardine factory.  Not long after he starts, his finger gets chopped off in a freak accident. The finger is sealed into a can of sardines and sent off, with the rest of the cans, to a store somewhere in the city. Pod visits shop after shop after shop for days, buying can after can of sardines in an attempt to find his finger.
Eventually, at one store, he notices a sardine can hopping up and down on the shelf. He opens it and inside is his missing finger.
Pod's story continues with a girl, a zombie and a hippie farang.  Well, I said it was odd.
Unfortunately, Citizen Dog is difficult to find on DVD. In Thailand, it's readily available but, as usual, was not released with English subtitles (why, nobody seems to know). It was released in Hong Kong with English subs, and occasionally a copy will surface on the internet for sale.
To watch Citizen Dog in its entirety though, it does occasionally pop up with English subtitles as downloadable at various onlines sites, so keep searching.
The movie was so well received outside Thailand, when it was released, it even ended up on one of Time magazine's top 10 films of 2005. Unfortunately, it is still difficult to find on DVD with English subtitles.
Meanwhile, watch the trailer – it's wonderful.