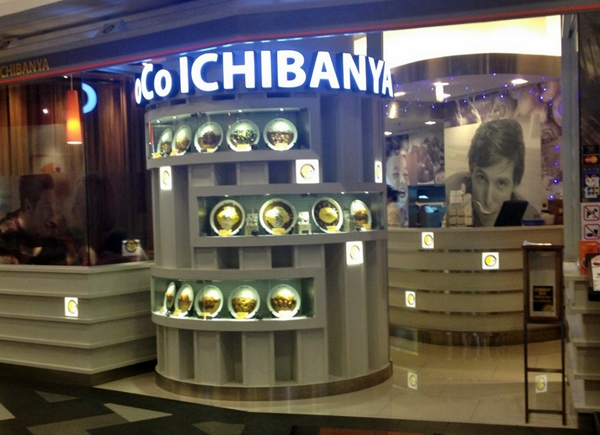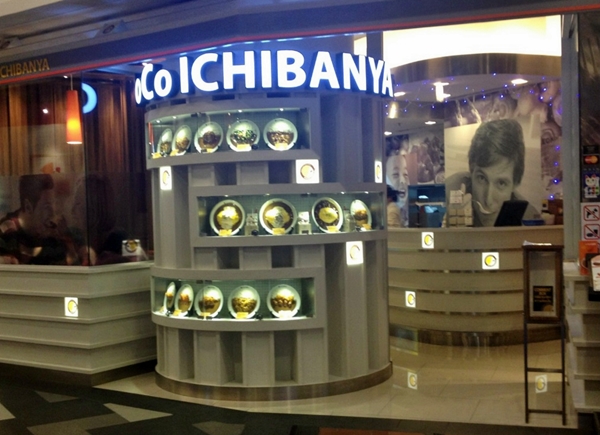 CoCo Ichibanya is a very popular Japanese curry house in Bangkok, Thailand. It's been around for a few years with new branches opening up all the time, but last Wednesday was the first time I ate there. Let me just say, if you're a fan of Japanese curry, run don't walk to CoCo Ichibanya as, after months of seeing how crowded it gets, now I know why. They serve the best, and cheapest, Japanese curry I've eaten in eons.
Not only the price and the taste, but also the large CoCo Ichibanya menu is a big draw here. With everything from pork, chicken, beef, mushroom or vegetable Japanese curry, there's something for everyone. Plus, as you can tell the waitress exactly how spicy or not spicy you want your curry to be, you get a tailor-made Japanese curry that really will be exactly what you want.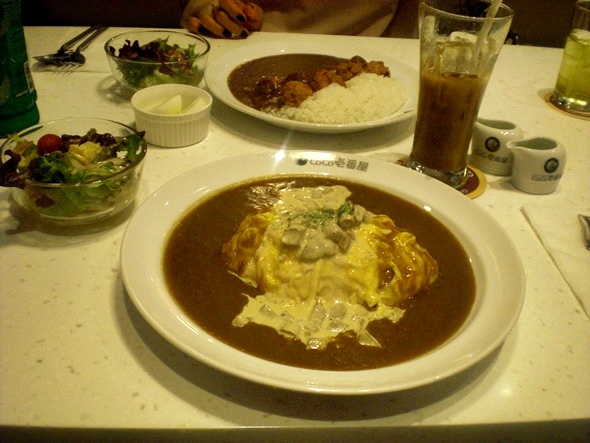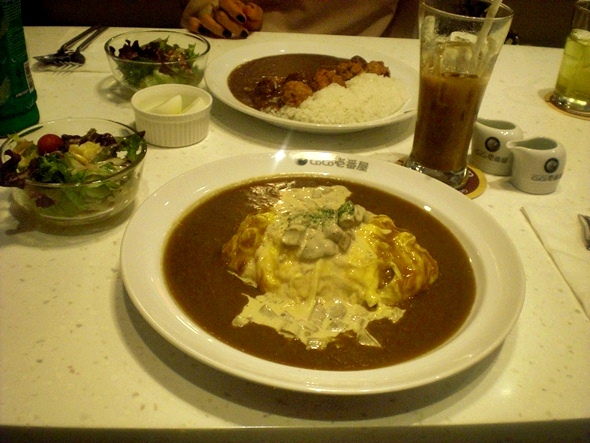 I ordered a mushroom curry with omelette. The Thai friend I was with had pork balls with curry. Both were served on a plate heaped with flavorful white rice, drowned in the most delicious Japanese brown curry sauce and with large portions of mushrooms and omelette for my choice and big pork balls for my friend's.
You can also choose extra toppings like boiled eggs, ham, garlic corn and tomatoes for a small extra charge, although our curries were fine without them.
Price-wise, you can't beat CoCo Ichibanya either. Our total bill was only 460 baht (approximately $15.40 — or $7.70 each) and, for that, we both ate a huge plate of curry, a very nice side salad and a Thai iced tea.
For more information about CoCo Ichibanya in Bangkok, head to their website where they have their entire menu in various languages including English. We ate at the CoCo Ichibanya at Terminal 21 mall in Bangkok, but with a number of locations all over town there's surely one near you.
Finally, for a couple more recommendations for Japanese restaurants in Bangkok, don't miss reading Yoshinoya Japanese Rice Bowl Back in Bangkok and Pepper Lunch at Central Ladprao. They are both excellent restaurants as well.