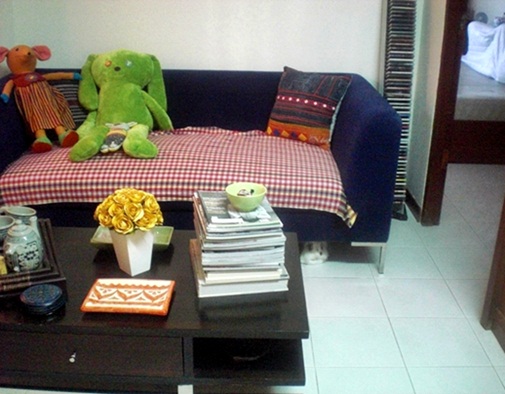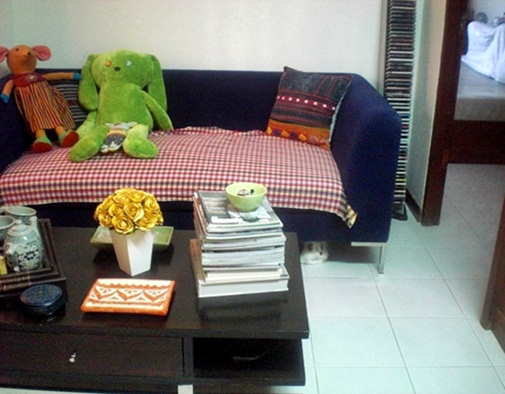 Conveniences in Thailand mean I don't leave home often
In recent months, I seem to spend less and less of my time outside my Bangkok apartment. Let's face it, with so many conveniences in Thailand, you don't have to leave your apartment that much if you don't want to. Almost everything you need comes to you and, if it doesn't, it's next-door at the corner shop.
Vegetables, fruit and meat delivered to your doorstep
Take my neighborhood, for instance. A vegetable van and a fruit van come down my soi five times a week, selling not only a huge variety of fresh vegetables and fruit but also fish, chicken, pork and eggs.  They even bring bags of fresh soy milk and Thai doughnuts for breakfast. Everything they sell is much fresher than the local Tesco Lotus as it's been bought at the local market that morning, and it's cheaper as well.
Conveniences in Thailand include cheap, delicious street food
As for ready-made Thai food, my Bangkok apartment is in a great location for that as well. There's a noodle cart arrives every lunch time, and parks right outside my apartment building front door. He makes steaming bowls of noodles with either slices of pork, chicken or fish balls and, with a huge bowl only costing 40 baht ($1.33), it makes a cheap and tasty meal.
In the early evening, another cart sets up selling grilled fish and pork balls, squid on a stick and the most delicious sausages I've eaten in ages. Covered with the spicy sauce the cart owner mixes herself and, snack-wise or dinner-wise, it's an awesome way to get your meat fix.
Local restaurants in Thailand serve amazing and cheap food
To add to the many conveniences in Thailand, if I want a full meal, there's a tiny restaurant next door to my building where the man and wife who own it make grilled chicken and pork and a variety of traditional Thai dishes. 35 baht a dish ($1) will get you a very nice and healthy Thai meal and, if I prefer to eat at home instead of at a hot outdoor restaurant table, they'll even pack my food 'to go'.
Other needs like milk, bread, bleach, garbage bags and washing up liquid can be purchased in the small shop in my apartment building entrance way. And, if I ever want a beer or a Spy wine cooler, they sell those as well.
It's really no wonder some weeks I only leave my apartment building once for a quick trip to Tesco Lotus or for lunch or dinner with a friend.
I don't work so have no need to head to work every day and, with fast internet, over 1,000 books, telephone access to anyone I want to talk to and, oh yeah, more than 2,000 DVDS, some days I wonder why I'd ever leave at all.
Yes, conveniences in Thailand really are a wonderful thing.