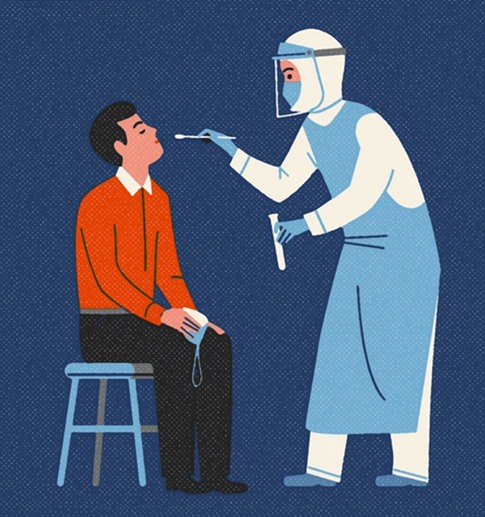 In the last 24 hours, foreigners living in or currently visiting Thailand were shocked to learn Covid-19 tests would be required to renew a visa.
This information spread rapidly through the expat and foreign communities yesterday after Immigration bureau spokesman Archayon Kraithong said every foreigner in Thailand must have a Covid-19 test in order to renew any kind of visa.
After huge backlash from foreigners in Thailand on social media, however, things quickly changed.
According to Khaosod English, Maj. Gen. Archayon returned an hour or so later to amend what he had first said.
At that time, he apologized saying he had been "misinformed" about the mandatory Covid-19 test requirement.
"I apologize for the misunderstanding," he said. "It will only apply to certain types of visa, most likely the permanent resident visa."
In other words, at the moment at least, should you need to renew a visa in Thailand, it is unlikely you will be asked to take a Covid-19 test.
Maj. Gen. Archayon also explained the Council of State needed to interpret a new regulation pertaining to diseases that will prevent foreigners from arriving in Thailand from overseas before he could make more statements about a Covid-19 test and visa renewals in Thailand.
That regulation includes a list of specific diseases that, should a foreigner test positive for one of them, would immediately ban them from entering the Kingdom.
These diseases are:
Leprosy
Tuberculosis in a severe stage
Elephantiasis
Drug addiction
A tertiary stage of syphilis
Covid-19
As far as he was aware at the moment, however, that new regulation was not being applied to foreigners already in the country and needing to renew visas.
As Thailand-based blogger Richard Barrow commented on Twitter, however, this could quickly change as the Labor Ministry is considering requiring a Covid-19 test in order to get a work permit.
Once that happens, the test could feasibly be applied to visa renewals as well.
Although Immigration has backtracked about COVID test for all visas (it was a "misunderstanding"), we shouldn't forget that Labor Ministry are considering it for work permits next month. At the moment it's for new arrivals, PR applicants and migrant workers from nearby countries. https://t.co/mz8joH8Qit

— Richard Barrow (@RichardBarrow) January 20, 2021