Covid-19 vaccine for foreigners living in Thailand age 75 years or over now at Bang Sue Grand Station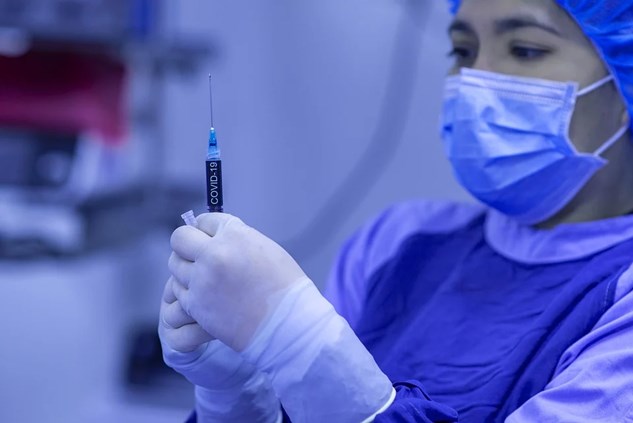 Covid-19 vaccinations for foreigners at Bang Sue Grand Station on a walk-in basis
Any foreigner living in Thailand and trying to get a Covid-19 vaccination will tell you it has not been easy.
The Thai government has promised Covid-19 vaccines for any foreigner living in Thailand, and even went as far as to set up a website — Thailand Intervac — where they could register for one.
The website didn't work correctly, however, and crashed several times. Eventually, the site was taken down and yet another way to register for a Covid-19 vaccination in Thailand was removed for most foreigners.
Now, Foreign Ministry spokesman Tanee Sangrat says foreigners living in Thailand who are 75 years of age or older can get a Covid-19 vaccination at Bang Sue Grand Station starting today (Monday, July 19th, 2021)
The innoculation center is being run on a walk-in basis, so no need for an appointment, and any foreigner who wants to be vaccinated against Covid-19 can do so between 9am and 4pm every day.
Anyone wanting to be vaccinated against Covid should go to gates 2, 3 or 4 at Bang Sue Grand Station, where the vaccine will be given.
Mr. Tanee also said any foreigner wishing to be vaccinated must live in Thailand, and not just be a tourist.
To prove this, they must take their passports, and a proof of residence. This can be a visa, a permanent residence card or a work permit.
If they do not have this documentation when arriving at Bang Sue for vaccination, they will not be administered the vaccine.
If a foreigner has already received a first Covid-19 jab, however, Bang Sue is not the place to get their second.
Instead, they should go back to the same hospital or vaccination center they first used.
Note: Should you be one of those foreigners living in Thailand aged 75 or over, and wanting to be vaccinated against Covid-19, we recommend you do so at Bang Sue Grand Station as soon as possible.
Otherwise, as has been the case with most vaccination opportunities for foreigners in Thailand so far, vaccines soon run out or other government bureaucracy kicks in and complicates things.