Dejchat Bphuangket Thailand's Famous Motorcycle Taxi Driver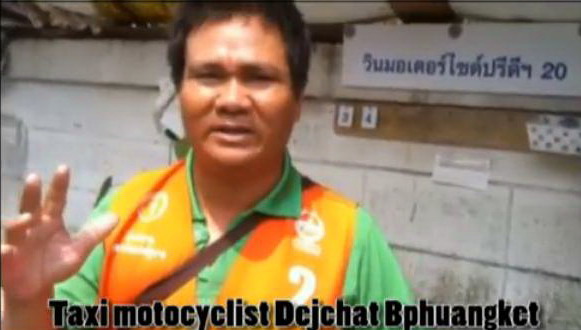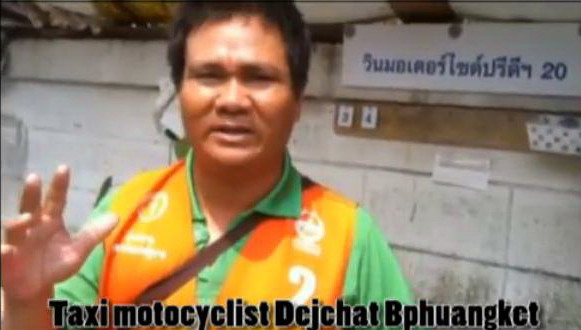 It's rare you ever meet a motorcycle taxi driver in Bangkok that speaks English. Motorcycle trips are usually short and they're noisy, so there's not much chance for a conversation with westerners to improve your English if you're a taxi driver on one. But, one motorcycle taxi driver in Bangkok not only speaks good English but he's now become famous. His name is Dejchat Bphuangket and he's the motorcycle taxi driver who took the now-famous photo and video of last week's Bangkok bomber on Sukhumvit Soi 71 — right after the idiot had blown his legs off.
The Nation has now published a short interview with Dejchat, where he talks about taking the photo and then shows off the camera he uses. He has a blog and he tweets about things he sees around Bangkok, so he's quite well-known by many Thais already, But, this is the first time Dejchat Bphuangket has come to the attention of the world's media, and he seems to be enjoying the fame.