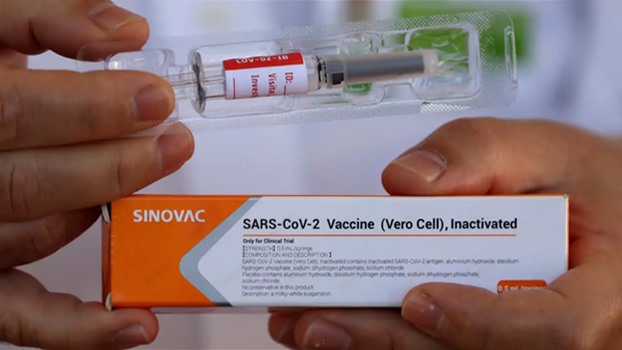 Back in March opposition leader  Thanathorn Juangroongruangkit questioned the Thai government's handling of Covid-19 vaccination acquisitions for the tens of millions of Thais that want them?.
Due to the nature of Thanathorn's comments, he was slapped with a lese majeste charge, as the Thai government of Prayut Chan-o-cha didn't appreciate anyone talking about their inefficiency.
Fast forward three months, and just what Thanathorn suggested would happen is now coming to pass in Thailand.
A shortage of Covid-19 vaccinations, with yesterday's first full day of mass vaccinations stumbling due to lack of available vaccines, and thus already proving Thailand does not currently have enough vaccines to fill the current demand.
According to Prime Minister Prayut Chan-o-cha, there were initial delays in the government's mass Covid-19 vaccination campaign yesterday, but he has promised deliveries of more vaccines are on their way.
He explained away the delay by saying Thailand was receiving vaccines by lots, instead of the full amount ordered being delivered all at the same time.
"I believe more vaccine doses will be delivered next month and services at inoculation stations in provinces will be more conveniently managed", he said.
Meanwhile, General Prayut says Thailand will be ordering 8 million more Sinovac doses — the Chinese vaccine that has been reported to be less effective than vaccines like AstraZeneca or Pfizer. However, the WHO has approved the vaccine for emergency use just this month.
He also said 25 million doses from Pfizer-BioNTech and Johnson & Johnson would also be ordered, although he did not say when.
Whether the delay in Thailand's vaccination program will be quickly solved, however, is yet to be determined.
400,000 vaccine doses were administered yesterday (Monday, June 7th), but so far fewer than 5% of the country's 69 million people have received at least one dose.
Meanwhile, private hospitals in Thailand say they are planning to purchase up to 10 million doses of the Moderna vaccine, although they will not arrive until October.