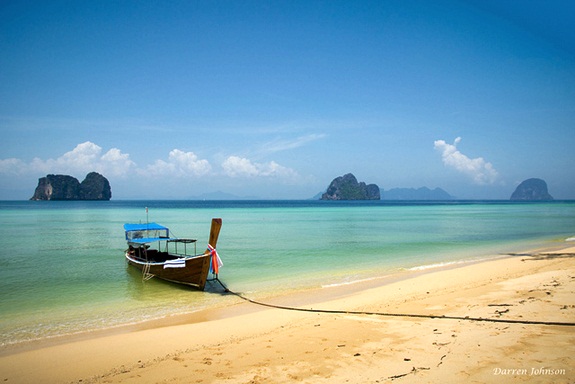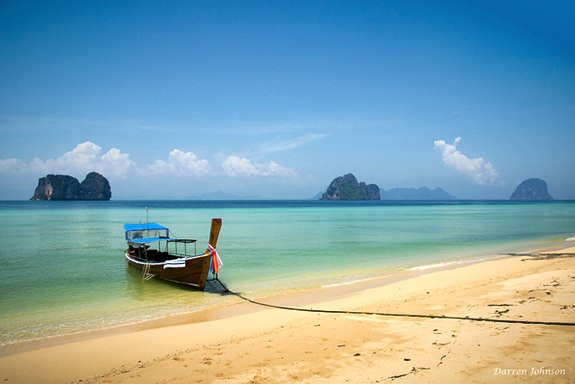 Someone asked me a Thailand visa question this week, and I thought it was worth talking about here as, if they didn't know the answer, you might not either. They wanted to know, do Americans need a visa to visit Thailand?
The simple answer? No, they don't.
Americans are on a list of 48 nationalities who currently do not need a travel visa to visit Thailand. The list includes British, French, German, Canada and Australian citizens as well.
You can find the full list of nationalities exempted from requiring a visa to visit Thailand at the website of the Royal Thai Embassy in London.
So, if Americans don't need a travel visa to visit Thailand, what does that mean?
Basically, it means if you arrive in Thailand by air, you will automatically have your passport stamped to allow you to stay for 30 days in the country. If you arrive by land, however, and come in through a Thai border you will only be stamped for 15 days.
When do Americans need a visa to visit Thailand?
If you plan on staying for longer than 30 days, you will need to apply for a tourist visa before you leave your home country or at the Thai embassy in a country you are already in.
Tourist visas to Thailand usually only take a couple of days to obtain and, depending on how many entries you pay for (1, 2 or 3), you will be able to stay for 30, 60 or 90 days. You will, however, have to leave Thailand every 90 days and then come back in to reactivate the visa again, giving you another 90 days in Thailand (60 days plus a 30 day extension at an immigration office within the country).
You can apply for a tourist visa for Thailand at any Thai embassy or consulate. Just make sure you allow enough time to get one, especially if it has to be mailed to you.
Other things you need to know
There are a couple of other things Americans visiting Thailand need to know.
a) Your passport must have at least six months validity left on it before you enter Thailand. That means, even if you're only coming for a week or two you need to make sure your passport does not expire within the next six months. If it does, you probably will not be allowed to board the plane as you would likely be refused entry once you arrived in Thailand.
b) Official Thai information always says you must have 1) proof of enough income to travel in Thailand — which is usually 10,000 baht per person, or around $350, and 2) a plane, train, bus or boat ticket out of Thailand, proving you have an already-paid way to leave.
I have been traveling in and out of Thailand for the last 12 years and have never once been asked for either of these things by Thai immigration. You may get unlucky and be asked, but I've never yet heard of anyone who has.
By the way, you can find out more about avoiding problems with Thai immigration here and, if you want to stay longer in Thailand and do so legally this article on how to stay longer in Thailand easily could be a big help.
Hope that clears a couple of things up? And, yes, have a wonderful visit to Thailand. You'll love it here!