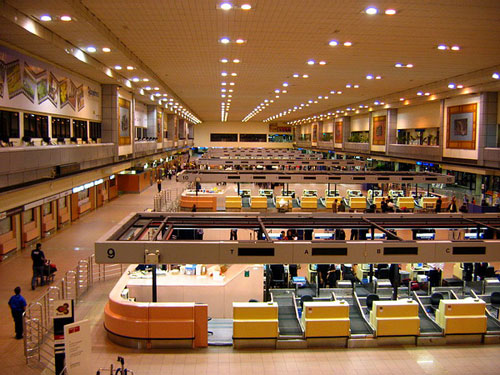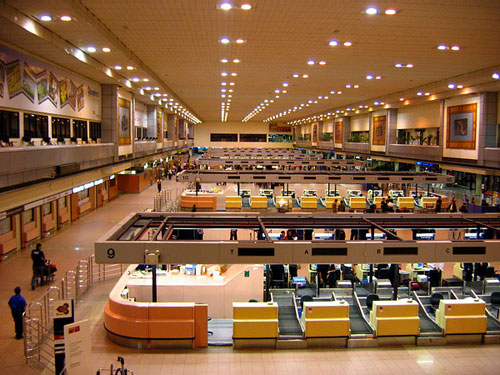 Bangkok's Don Mueang Airport reopened officially on October 1st, with four budget airlines moving from Suvarnabhumi Airport and now operating all their flights from there as of today. Included in the four low-cost carriers is mega-carrier Air Asia, which will also be flying out of Don Mueang Airport permanently. In its first day back in operation, 281 flights will arrive or depart from the airport, with around 350 per day its expected normal count.
The reopening of Don Mueang Airport and the move of so many low-cost airlines took place due to Suvarnabhumi, Bangkok's newest airport, operating over capacity. With Air Asia alone, approximately 10 million passengers every year will now fly out of Don Mueang and not out of Suvarnabhumi, freeing up space at Bangkok's newest airport for other airlines and other passengers.
Budget airlines were offered a variety of incentives to move to Don Mueang as Thai authorities worried about over capacity issues at Suvarnabhumi worsening. These included a 30 percent reduction in take off, landing and aircraft hangar fees — a substantial amount of money for any airline.
Of course, there were some worries about reopening Don Mueang Airport. Last year, the airport was severely affected by Thailand's floods, ending up more than two and a half months under two meters of flood water.
Airport authorities, however, say flooding is highly unlikely to happen again as $51 million has been spent on renovating the airport and updating its flood defenses. A 13-kilometer long concrete wall has even been built all the way around the airport to prevent it being inundated with flooding in the future. Pumps have also been installed, which are capable of pumping more than one million square meters of water out of the airport every day.
Of course, while some travelers will grumble at having to go to Don Mueang instead of the more modern Suvarnabhumi Airport, many Bangkok residents are thrilled at the move. I for one hated having to drive an hour across the city to Suvarnabhumi Airport to take an Air Asia flight when Don Mueang is only 10 minutes from my house. Now I don't have to stress about it anymore. Plus, I love Don Mueang. It really is a lovely airport.
Budget airlines flying out of Don Mueang from October 1st include Air Asia, Nok Air, and One-Two-Go. Other low-cost carriers may also move to the airport at a later date.
While this new budget airline move to Don Mueang will help with Suvarnabhumi's capacity in the short-term, in the long-term it's still projected the airport will be again over capacity by the end of 2013.
Looks like we might need a third airport in Bangkok? After all, it is one of Asia's most popular hubs.