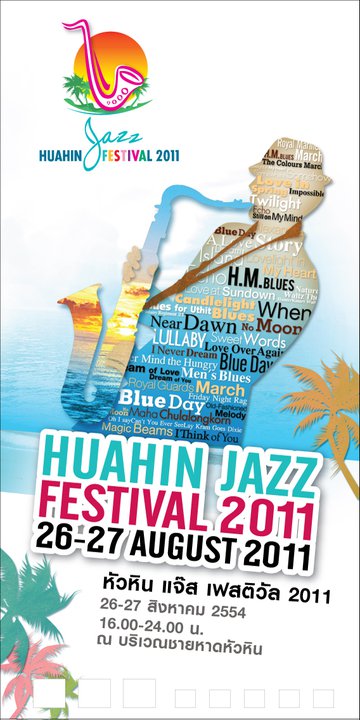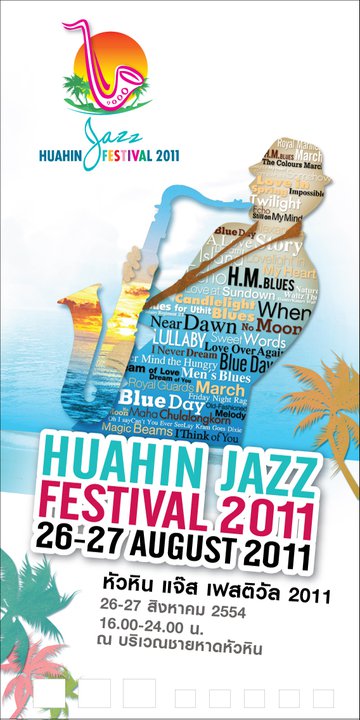 If you've never been to Hua Hin, Thailand, now is the time to consider going. It will soon be time for the annual Hua Hin Jazz Festival, now in its tenth year, and a music event that's growing larger, and more famous, by the year.
This year, the Hua Hin Jazz Festival has changed its dates from its customary June run to August 26 – August 27, 2011. But do watch this space, as the event has already changed its dates several times so, as yet, it's not set in stone.
Normally a three-day event, this year it's a two-day one. But the same atmosphere of amazing jazz and blues music will still be there.
Jazz and blues artists from across Thailand and the world will crowd into Hua Hin and appear on one of several stages, many of which are on the beach.
Expect to see performances by Kina Grannis, Orange Pekoe, Infinity and Maew Jirasak Panphum to name just a few.
All performances are free and start at around 3:30 every day and run until midnight.
While at Hua Hin for the festival, make sure you stay an extra few days once its over. This little former fishing village isn't one of Thailand's favorite beach spots for nothing. Golden beaches, tons of restaurants, cafes and bars, enormous Buddhas, an old railway station and a superb night market, as well as a new artists' market make Hua Hin one of the most fun Thai holiday destinations. Plus, it's just a three hour drive south from Bangkok.