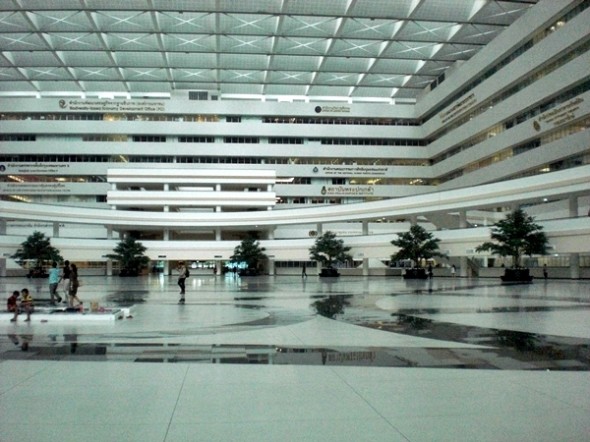 Weirdly, a fun place to eat in Bangkok is in the building where the new Immigration Office is located, just off Chang Wattana in northern Bangkok. This absolutely massive building is home to many Thai government offices, but the gem of the place is on the lower floor.
Here, you will find Chinese, Thai and Japanese restaurants, at least five coffee shops, a donut shop, a wonderful fruit and veg stall, a Chester's fast food place and an S&P (don't miss the mushroom puffs).
There is also a huge food court with around 25 stalls (one stall makes awesome som tam), an indoor market with lots of stalls selling prepared Thai food, fruit, snacks, iced coffees and lattes, dried fruit and more.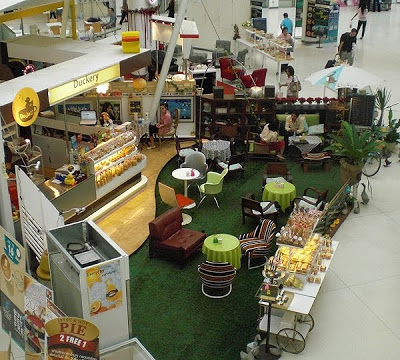 I have to go to the Chang Wattana Immigration Department every three months to report my address (don't ask!) and I always look forward to it as the food is so good – and, because all the restaurants, cafes and food stalls are focused on the thousands of Thais who work there, everything is dirt cheap too.
That is why I usually eat lunch there, plus end up with a bag of fruit, veg, pastries and assorted snacks to take back home with me.