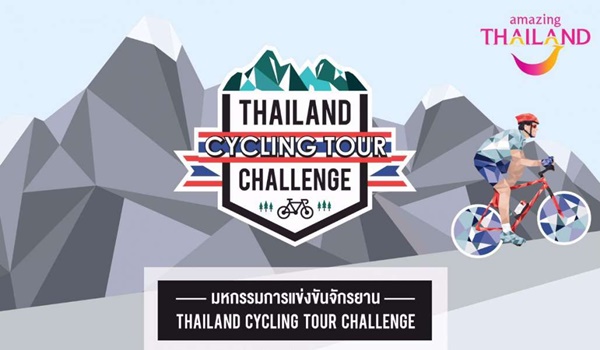 Enter Thailand Cycling Tour Challenge second stage in Chiang Rai if you like a….challenge
Whether you are a professional cyclist or just someone who loves to cycle and to participate in competitions, you should be thinking about singing up for the second stage of the first ever Thailand Cycling Tour Challenge.
The second tour of the Thailand Cycling Tour Challeng series is coming up on September 17th, this time in Chiang Rai province. This second route will be a 69 kilometer ride from Singha Park to Rai Choen Tawan and will be more challenging than the first stage in the series. Registration is open online for it until September 10th.
The first tour in the challenge was held on July 30th in Ratchaburi province with two routes cycled by participating cyclists. The first a scenic 109 kilometer ride, and the second an equally stunning 62 kilometer ride.
Registration for cyclists in the Thailand Cycling Tour Challenge costs 900 Baht per entry. Each registration fee includes race bibs, commemorative medals for every cyclist that finishes and and trophies for the first three cyclists in each race category.
The event is sponsored by the Tourism Authority of Thailand
You can register now at GoToRace and at ThaiMTB. You can also keep up to date with all the news on the race's Facebook page.