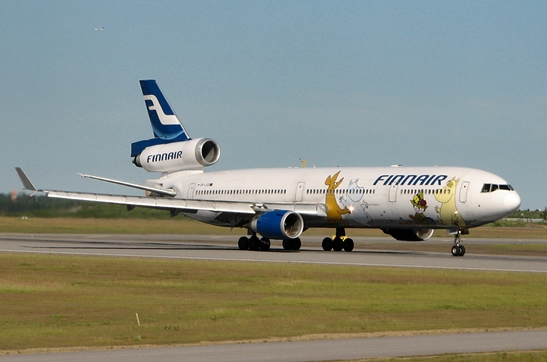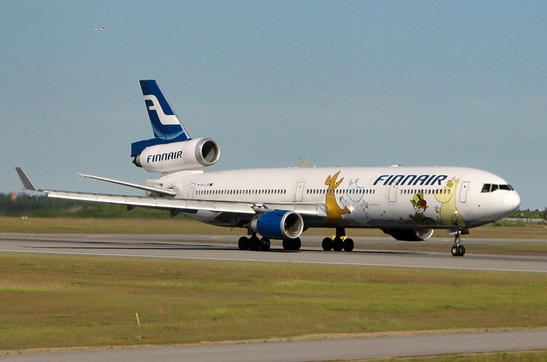 Taking a Finnair flight from Bangkok to London Heathrow is something I had never done until November, 2012. But, when my father found a cheap Finnair flight online that was a couple of hundred dollars less than China Air or Jet Air, and had better flight times and shorter lay-overs, I couldn't pass it up.
Since flying Finnair from Bangkok to London Heathrow and back, all I can say is I'm not likely to fly any other airline from now on if every other flight Finnair provide is as good as these.
From the moment I boarded the Finnair flight, the service was superb. Flight attendants were friendly and helpful and, when I needed something to drink to take headache medication before the plane had even left the runway, they couldn't help fast enough.
On the Finnair flight from Bangkok to Helsinki, there were two meals served and both were good. One was a typical Thai meal of curry rice, a side of fruit, a cake, crackers and cheese, with coffee or tea It also included free wine or beer. The meal was fresh, tasty and hot and served by a very pleasant flight attendant. The second meal was a typical breakfast and that was hot, tasty and nicely cooked as well.
The only drawback of both flights there and both flights back was the food on the flight from Helsinki to London. Abysmal is a mild way to describe how bad it was.
A package containing a rock hard baguette with no butter or mayonnaise, a couple of pieces of rock hard cheese, some sausage (which, yes, was also rock hard) and some meatballs. So hard and stale was it I couldn't get more than the first mouthful down. When I politely complained, however, I was told I wasn't the first to complain and that Finnair would hopefully have a different catering company for that leg of the journey if I flew them again.
The Finnish woman sitting next to me even leaned over after I complained and said, "Please don't think Finnish food normally tastes like this. I can't eat this either".
On both flights from London Heathrow back to Bangkok, however, the food was superb.
As for Finnair's planes, they are very clean, their seat-back TV monitors all seem to work and, although they don't have the biggest selection of movies and TV shows there was enough to choose from to be able to watch something interesting for the 13-hour long travel time.
My only real complaint about Finnair service is, even though I paid for my ticket six months before my flight, I was not allowed to choose my actual seat until 36 hours before the flights took off — both flying out and coming back — and that required getting back online and booking a seat with the hope that there was an aisle seat or window seat left. That, to me, was shocking and, frankly, the worst service I've received on any airline I've ever flown out of Bangkok.
With that one caveat, however, overall I have to recommend flying Finnair from Bangkok to London Heathrow and back. I did a return trip for just about $1,150 — $200 cheaper at the time than their closest competitor — and, other than the problem of booking a seat, I couldn't find fault with Finnair, the flight or the cost.