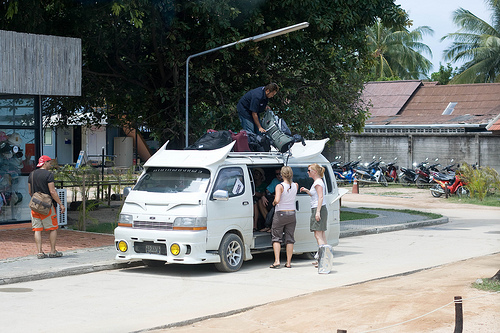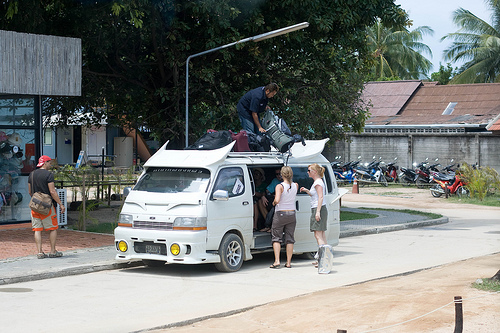 According to the US Embassy, Thailand is the second most dangerous place in the world for Americans when it comes to deaths on the country's roads. Thais drive poorly, roads aren't safe, and drunk driving is common. So, this morning, when five people were killed in a passenger van crash in Chonburi and another eight seriously injured, although sad, to most it's not a surprise.
The accident happened Friday morning around 7am, when a passenger van heading from Bangkok to Chachoengsao (Chonburi) slammed into the back of a truck.  The passenger van caught fire. Two people died immediately and three others died soon after. Eight more people were transported to Chularat Hospital 11 where most are reported in serious condition.
Passenger van accidents happen often, as do bus crashes, motorcycle accidents and car crashes. Over the recent New Year holiday, almost 400 people died in accidents on Thailand's roads, most due to reckless or drunk driving. Yet, in 2012, millions of Thais will continue to drive drunk or recklessly, and little will be done to stop them. TIT – This is Thailand.
That these five people have died is, again, tragic but just one more accident in Thailand's long line of accidents. One wonders when the Thai driving test will become more rigorous, and when drunk drivers and others driving in a way that may harm other people on the nation's roads will actually be punished by Thai police. When Thailand ceases to be one of the world's most corrupt countries — probably.
Update – 8:30pm, Friday – police now report a sixth passenger has also died.