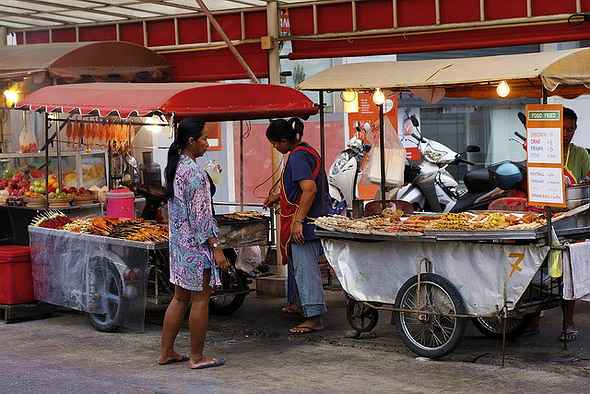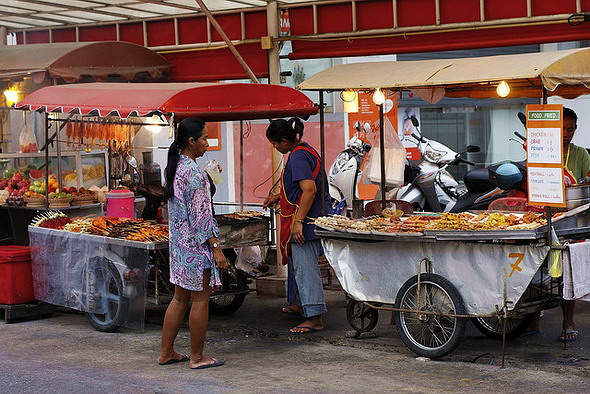 One of the wonderful things about living in Thailand is the abundance of street food stalls. From early morning to late at night, all over the country, you will see street food stalls selling everything from pork, beef and fried chicken, to noodles, sausages, squid, dried fish, pancakes,  rice, fruit, desserts, and so much more.
These food stalls are in Patong on the island of Phuket in southern Thailand. We chose this as our featured photo for this week as the colors are lovely and the study so typically Thai and made more so by the fact the two women don't know their photos are being taken.
The photo is by Nitram75 and has a Creative Commons License. Check out more of his beautiful work here on Flickr.