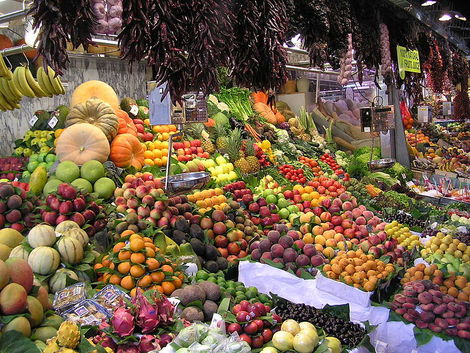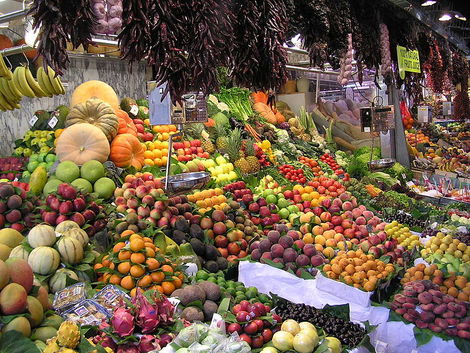 Several years ago, I worked as a corporate trainer in an international company in Bangkok, Thailand.  When I started the job, I  discovered there was a Foodland supermarket next door.
Oddly, even though I had lived in Bangkok for three years at that point, I had never shopped at Foodland, although I had heard many expats talk about how wonderful it was. But, once I discovered it sold some of the most affordable and best imported western food in the city, along with the freshest fruit and vegetables, Foodland became my daily grocery shopping spot.
What is Foodland? – One of the most popular upscale supermarket chains in Bangkok, Foodland opened in 1972 and soon specialized in fresh food products and imported western and Asian food and beverages.
With a philosophy of only selling the freshest produce and food, Foodland quickly became a favorite place to grocery shop for anyone who didn't mind paying a couple baht more for the best food in the city. (Half the time now, their prices are the same or cheaper than other supermarkets but their quality is far, far higher).
They are also famous for being open 365 days a year, 24 hours a day. So, if you want your Foodland grocery fix at 4am, no problem. They are there to serve you.
Where is Foodland? – So successful has the supermarket chain been, you will now find Foodland branches in seven areas of Bangkok – on Ladprao Road, on Sukhumvit Soi 5 and on Sukhumvit Soi 16 and Patpong Soi 2, just to name a few. Check Foodland's website for other branches.
What does Foodland Sell? – Just about everything you will find in any other upscale Bangkok supermarket, and a lot more that you won't.
While you will find the usual selection of fruits and vegetables, unlike most other Thai supermarkets, Foodland's are incredibly fresh. Their meat, poultry and fish department sells the best cuts of meat in the city and, of course, the freshest and at prices no more expensive than anywhere else. Their seafood is also spectacular and, some days, I wouldn't be surprised if it wasn't swimming in the ocean that morning – it is that tasty.
In the meat and fish department, they also have a nice variety of imported meats, cheeses and pates, at lower prices than at Gourmet Market or Villa. Try their liver pate, it's excellent and only around 60-80 baht ($2-$2.75) for a decent sized piece.
Plus, if you are jonesing for some frozen food from back home, check the refrigerators. You will find everything from frozen meals to cakes, burritos to ice cream.
Foodland has a wonderful bakery department, Oven Fresh, where you can get everything from home baked bread and rolls, to cakes, cookies, sandwiches and, on holidays, special cakes and Thai pastry items. They make wonderful cakes at Christmas and Easter and, if you have kids, their birthday cakes are delicious too.
Foodland is also known for its extensive selection wine selection, as well as for selling domestic and international beers and specialty drinks.
If you are looking for an American, French or German wine, you'll have a great choice here and Japanese, Chinese and European beers are also well represented. Price-wise they're on a par with most wine shops in Bangkok and, for some bottles, cheaper.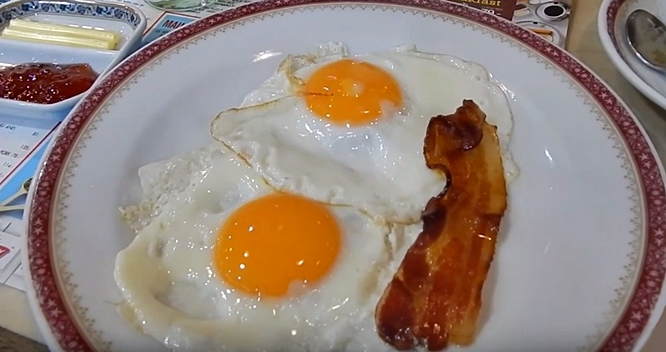 Took Lae Dee – Foodland is also Thailand-famous for its wonderful Took Lae Dee restaurants. Most Foodlands have them and, so good and so popular are they, they're crowded at every meal time with people standing in line waiting for a table. They remind me very much of a typical American diner. Fast service, great food and an inexpensive price.
A couple of them have even been featured in Thai movies, as they are looked at as being 'cool'. Especially late at night after the clubs close.
At Took Lae Dee, you will find a menu full of Thai and Western dishes and probably one of the cheapest American cooked breakfasts in the city (it's delicious too). For Thai food, there is all the usual rice and noodle dishes and at prices not much higher than outside at the food stalls yet the ingredients they use are the freshest.
Pharmacy and Book Store – Foodlands also have a 24 hour pharmacy and a 24 hour bookstore. Wonderful if you suddenly develop a blinding migraine, or are desperate to pick up the latest The Nation newspaper or a copy of Harry Potter.
Nowadays, after almost 11 years living in Bangkok, if  I am anywhere close to a Foodland supermarket branch, it is the only place I think of shopping at.
Fresh food, good prices, the friendliest staff around and a superb restaurant. Seriously, they do not come any better than this.