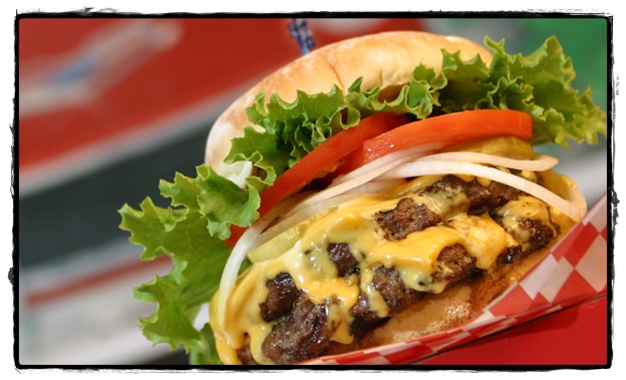 As burgers become more and more popular in Bangkok, Thailand, another western premium burger chain has just opened its first branch here. Hawaiian chain Teddy's Bigger Burgers opened its first Thai restaurant at Gateway Ekkamai mall today, with the usual burger joint menu — beef, pork or chicken and, for those who don't want meat, fish patties.
All meats and fish are charbroiled while you wait, so they are lovely and fresh, and you can choose from a variety of homemade sauces to add to each burger sandwich — teriyaki, wasabi, barbecue, and spicy.
And, while this is the first Teddy's Bigger Burgers restaurant in Thailand, it's not likely to be the company's last. A second branch will open at CentralPlaza Pinklao sometime in October.
In fact, Teddy's Bigger Burgers has plans to open at least 10 restaurants in Thailand over the next couple of years and, if they become a huge hit, who knows, there may even be more
Teddy's Bigger Burgers at Gateway Ekkamai is on the Ground floor. It will be open every day from 10am to 10pm. Just take the BTS sky train to Ekkamai station. You'll find the mall there.