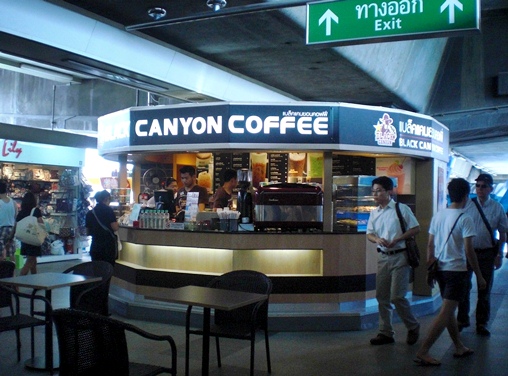 The heat index in Bangkok, Thailand is 107 degrees today. Can I say, "Kill me now"? In fact, it's been so hot this weekend that my air-conditioning unit has been working over-time. So much so it's now dripping water all over my apartment floor in protest. With a current heat index in Bangkok of 107 degrees, though, it's really not surprising.
I woke up this morning at 7:30am thinking "Boy, it's hot". I can always tell when it's going to be a scorcher in Bangkok as I don't sleep with air-conditioning. So, if I wake up early in the morning and I'm already sticking to the sheets, by mid-morning it will be unbearable. That's what it was like today.
By late morning today, it was just over 32 degrees celsius (90 degrees fahrenheit). The heat index in Bangkok, however, was so bad that, when I checked online for the current temperature in Bangkok at Weather Underground, they were already saying "Feels like 38 degrees". That's 100 degrees at 11am if you, like me, still think in fahrenheit.
By 3pm, of course, the temperature had risen even further and the heat index in Bangkok was at 42 degrees (107 degrees fahrenheit).
It's so bad that, unlike my normal day where I turn the air-conditioning on for a few minutes and then off for an hour or me, today the air-conditioning has been on for an hour and off for a few minutes. Once it's off, the apartment immediately becomes so incredibly hot within just minutes, I have to make a choice of sitting sweating or turning on the air.
All day today, the air was winning out.
For much of the rest of the coming week, it's not going to be any better either. So, if you're planning on being in Thailand this week, you should be aware we have a projected forecast of up to 32 degrees celsius with a heat index in Bangkok of around 42 degrees (107 fahrenheit).
Bring lots of light-weight clothing and plan to spend most of your time in one of Bangkok's air-conditioned shopping malls along with everyone else including the Thais, as you won't want to be outside.
The scary thing is, March isn't the hottest month in Bangkok. That's April. Yikes!