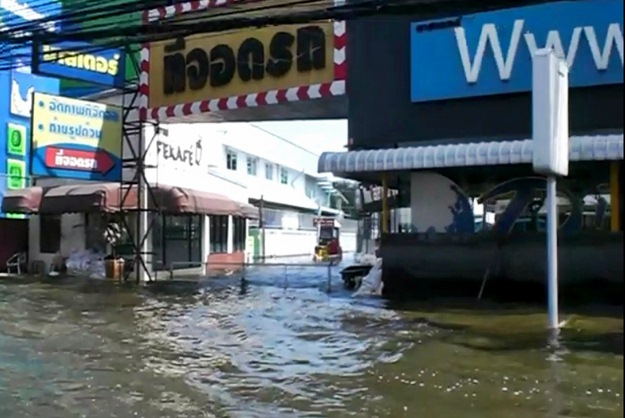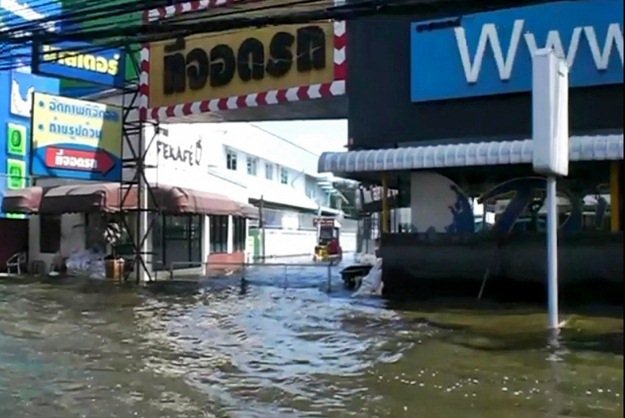 Heavy rain, flash floods in northern Thailand, August 8th-9th, warns Thai Meteorological Department
The Thai Meteorological Department is warning people in 17 Thai provinces to brace for heavy rain and flash floods in northern Thailand today and tomorrow — August 8th and 9th; rain that could cause landslides in various areas of the north as well as rising floods.
Areas in Thailand that will likely be affected by heavy rains include Buengkhan, Chiang Rai, Kalasin, Lampang, Loei, Mukdahan, Nan, Nong Bua Lamphu, Nongkhai, Nakhon Phanom, Phayao, Phetchaburi, Phitsanulok, Phrae, Sakon Nakhon, Udon Thani, and Uttaradit.
The Thai Metereological Department is warning people to be aware of the rain, to prepare for possible flooding and, for people living near hillsides, rivers and streams, to monitor the situation closely and evacuate if it worsens.
Landslides and flash floods in Thailand kill every year
Every year, scores of Thais are killed due to landslides around their homes or places of work or because of flooding. In recent years, the numbers have been steadily climbing as, due to massive soil erosion because of too much logging as well as reservoirs overflowing because of heavy rain, landslides and flash floods in Thailand are becoming more frequent.
In 2011, flooding in Thailand was so bad, flood waters covered one third of the entire country, with several cities completely under water, and much of northern Bangkok also submerged.
Flooding in northern Bangkok in 2011
The video below is one I shot in northern parts of the city on a trip to the supermarket when we experienced flooding in Bangkok in 2011. It was taken from the back of the truck I was riding in, and you can see quite clearly the incredible depth of the water on what is usually one of Bangkok's busiest main roads.
Usually bumper to bumper traffic that time of day and thronged with people, once flood waters arrived (and we had them at this level for almost two weeks), the area became part of a massive ghost town that stretched for several miles in all directions.
This type of flooding is what people in northern Thailand may get if heavy rains continue in the next few days.
It being in the middle of the rainy season in Thailand, chances of heavy rain and flash floods in northern Thailand and other areas of the country will continue right through until November.