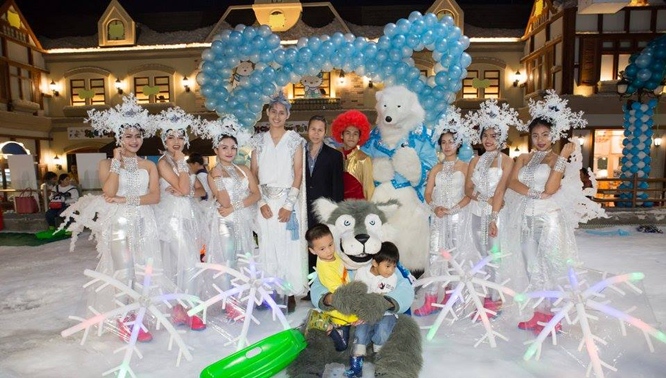 It's always hot in Bangkok, Thailand, and that heat? It can get you down. That's why, if you've been in Bangkok for quite some time and need a change, it may be time to head down to Snow Town at Gateway Ekamai.
Snow Town has tons of artificial snow that the venue says is 30-40 centimeters deep, so plenty of snow to have snowball fights, go skiing and snowboarding.
There is also a massive interactive art project you can get in on, with your artwork projected onto a huge digital screen, karaoke and games rooms, as well as ski classes if you haven't been skiing before (perfect if you're planning on a holiday to one of Europe's top ski spots this winter).
Kids will love Snow Town especially, as the management of the venue has really gone out of their way to make sure there is a lot to do.
Of course, this being Thailand, it's not just snow that's important here, as food features prominently as well with a slew of restaurants and cafes to eat at.
Admission to Snow Town is a great deal too. Just 250 baht (around $7.20) for weekdays, and 300 baht (around $8.55) on the weekends.
Watch the video below to see exactly what you can do at Snow Town at Gateway Ekamai, and then make plans to head there soon. It's fun.