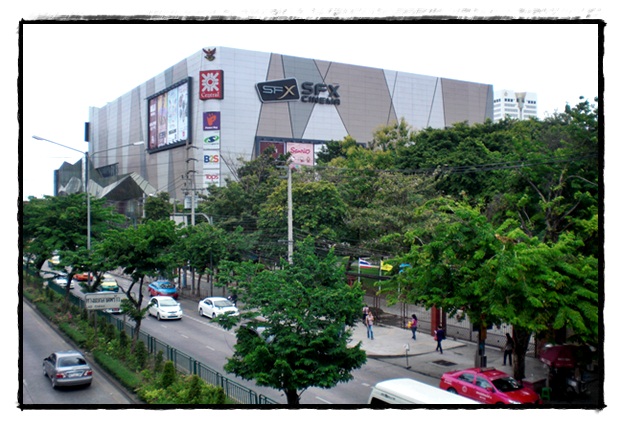 How big is Central Ladprao shopping mall in Bangkok, Thailand? If you're planning a day of shopping, that question might be important to you as, after all, you don't want to travel halfway across Bangkok only to find it's teeny tiny.
Actually, don't worry. Central Ladprao shopping mall is an extremely large mall, which is why it's one of the most popular malls in Bangkok. Check out our daily photo above, and you'll see just how big Central Ladprao really is.
Central Ladprao currently has around 350 shops, with everything from small independent shops in the basement to much larger name brand stores on the upper floors. There is also a huge Central Department Store that not only has six floors itself, but is also home to the SFX movie theater with its nine screens and 3,000 seats.
Add on around 90 restaurants, coffee shops and cafes, branches of every major Thai bank, several opticians and an enormous Tops supermarket and, yes, it's possible to spend an entire day at Central without any reason to leave.
Stores at Central Ladprao include Zara, Dorothy Perkins, Yves Rocher, Coach, Swatch, Apple, Gap, Topshop, Mango, Samsonite, Optical 88 and Naraya.
Restaurants at Central Ladprao include Pepper Lunch, Sizzler, Chou Nan, Fuji and Oishi, just to name a few as there are more than 100 places to eat.
You can find the entire directory of Central Ladprao stores and restaurants on every floor of the mall at their website.