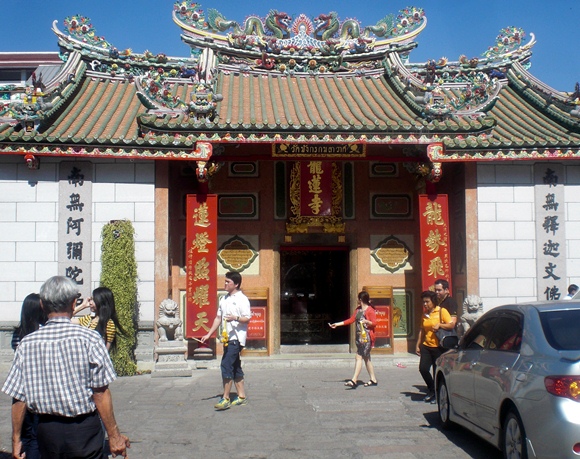 When you think about Asians celebrating Chinese New Year in 2013, you might not think of the Chinese traveling to Thailand to do so. In fact, tens of thousands of Chinese from mainland China and Hong Kong travel to Thailand every year to visit friends and family or just to celebrate Chinese New Year.
Next month, when people all over Asia celebrate Chinese New Year 2013, Thailand's immigration officials say they expect at least 100,000 Chinese to arrive in the country to enjoy their festivities here.
Whether it's spending New Year in Bangkok in Chinatown (Yaowarat), or going to Chiang Mai, Sukothai or one of the Thai islands, at least 100,000 Chinese will be spending their holiday in Thailand instead of at home. And that means, according to the Bangkok Post, at least 4.2 billion baht in additional tourist revenue.
The best place to celebrate Chinese New Year, of course, is in Yaowarat (Chinatown) in Bangkok. Here, you'll find Chinese dragons, acrobatic dancers, fireworks, traditional New Year food as well as some incredibly beautiful, and crowded, Buddhist temples.
Chinese New Year in 2013 will take place on Sunday, February 10th, but festivities will take place before that date as well.
Just remember, if you're planning a trip to Bangkok during that time and are planning a stay in Bangkok, you might want to make sure you book your hotel soon as especially those in Chinatown will book up early.