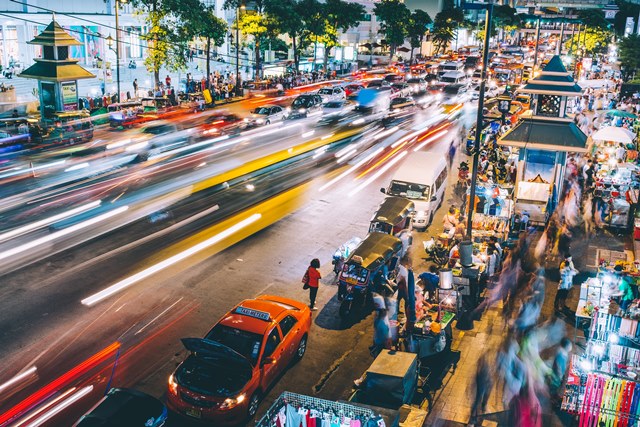 When it comes to the world's most crowded cities, you may be surprised to learn Bangkok, Thailand is not at the top of the list.
That is because, with between 10-12 million people living in the Thai capital depending on the information you look at, you would think there would be many more people per square kilometre in Bangkok than in most other cities on the planet.
Weirdly, you would be wrong.
In fact, Bangkok is between the 32nd and 35th most populated city when you compare the number of people in the city to the land mass it covers. Again, depending on the source you believe.
It is, however, the most crowded city in Thailand with around 12.8% of the entire country's population living in what the Thais themselves call Krung Thep.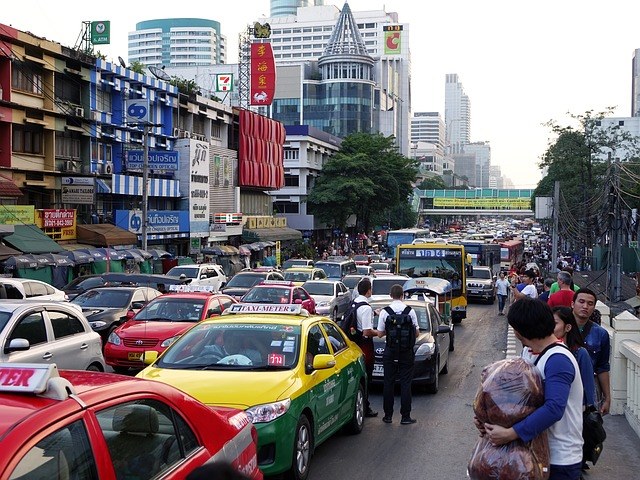 How many people per square kilometre are there in Bangkok, Thailand?
Anyone who has spent time in Bangkok knows how crowded many areas of the city can be. Especially on weekends and especially when you head to areas like Siam Square, Central World Plaza and Chatuchak Market.
So crowded are they, I have had both western and Thai friends complain about the number of people per square kilometre in Bangkok, as they believe it must be much higher than many other world-class cities.
So, how many people are there?
Again, you may be surprised to learn the number of people per square kilometre in all of Bangkok, Thailand is just 5,300, with 5,700 in the Bangkok Metropolitan Area  — an addition of just 400 people.
When you compare that to cities the World Economic Forum names as being the most crowded on the planet — Dhaka, Bangladesh with its 44,500 people per square kilometre, Mumbai, India with 31,700 per square kilometre or even teeny tiny Singapore with its 10,200 per square meter –Bangkok may not seem quite as bad as you first thought.
That's why, the next time you are feeling a little overwhelmed by the number of people around you when in some of the city's most crowded areas, take a deep breath and relax.
Believe me, it could be a lot worse.
Related reading: Why is Bangkok traffic so bad? This photo will help explain it