How Much are Levi's Jeans in Thailand? Cheap or Not?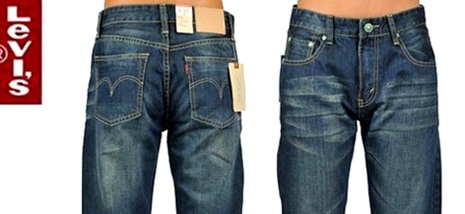 How much are Levi's Jeans in Thailand? Cheaper than Europe and America?
Many people think, when they come to Thailand, that everything they want to buy will be cheap. While that is the case for hundreds of thousands of things, if you want to know the answer to the question 'How much are Levi's jeans in Thailand?', you might be surprised.
In fact, in many instances, you will pay more for Levi's jeans in Thailand than many western countries. After all, they are usually imported and are also an in-demand brand, that's why.
So, what is the average price of a pair of Levi's jeans in Thailand?
Prices, of course, vary depending on if you buy a pair of Levi's jeans at an upscale Bangkok shopping mall or at a local market.
At a typical Bangkok shopping mall or department store, you'll pay anything from 1,600 baht per pair (or $51.65) to more than 3,000 baht ($100) per pair, depending on the style you're looking for.
Now you can see why, when a close Thai friend of mine goes to America on holiday, he normally brings back at least ten pairs of Levi's jeans for various Thai friends.
That is because, at the outlet malls, he can often pick up a pair for $25 or less, less than half price what would be typically paid for the same pair of Levi's jeans in Thailand.
Fake Levi's jeans in Thailand
There are, of course, thousands of small shops and stalls all over Thailand that sell fake Levi's jeans and it's entirely up to you if you buy them (I own a pair, as does just about everyone I know in Bangkok, and I love them). Being fake, of course, the price will be much cheaper — as low as 500 baht per pair ($17) at some market stalls — but the quality isn't always as good.
Just be sure, if you see cheap Levi's jeans on a market stall in Thailand, you understand they are more than likely to be fake.
Second-hand Levi's jeans in Thailand
You can also buy second-hand Levi's jeans in Thailand that are authentic Levi's. You'll find these at places like Chatuchak Weekend Market in Bangkok, vintage clothing stores in Bangkok, Chiang Mai and Phuket, and at markets all over the country.
Prices may not be as cheap as you expect, as don't forget second-hand Levi's jeans are often in demand by Thais, particularly the more hard to find styles. But, if you shop around a little bit, you could get some excellent prices and particularly if you are looking for a larger size, as most Thais are too tiny to fit them.
You'll find more information on the best places to buy cheap designer jeans in Bangkok here.