Is a meal for two in Bangkok, Thailand cheap?
Most people planning on a visit to Bangkok, Thailand know it's a cheap place to visit. The cheapness, of course, extends to eating out as you can buy a meal as cheap as $1 (30 baht) at a street stall or indoor food court and a meal for two people at a reasonable price. If you're planning on a visit to Thailand, exactly how much does a meal for two cost in Bangkok and what will you get for your money?
Bangkok restaurants come in all price ranges
Just like anywhere else in the world, it depends on what type of restaurant you eat in. A meal for two in Bangkok at a five-star hotel will cost you the same as at a similar restaurant in Europe or the US, maybe even more.
The cost for a meal for two in Bangkok at an average Thai restaurant, the places where Thais eat, is no more than a few dollars. Here are just a few examples of what you might expect to pay: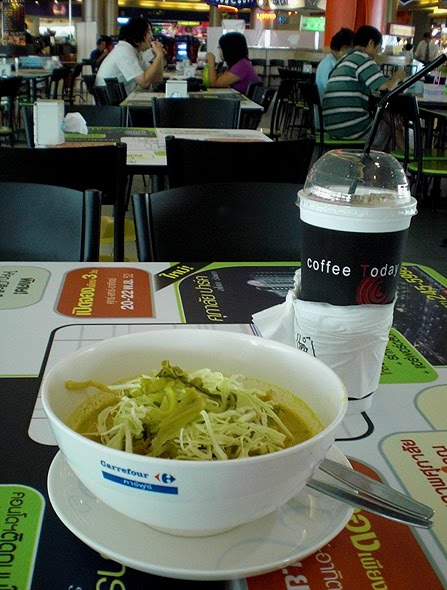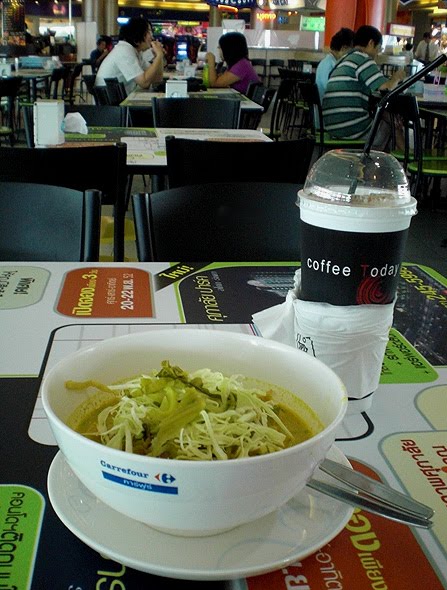 Food courts in Bangkok — If we're trying to save money, Thai friends and I eat at a Bangkok food court. With food courts at every shopping mall in Bangkok, as well as stand-alone food courts all over the city, you can eat as cheaply as $1 to $1.50 per person plus another 75 cents for a drink, or cheaper if you choose water.
Related: The food court at Mall Ngam Wong Wan is one of the best and cheapest in Bangkok
For the cost of a meal for two people at a typical Bangkok food court, you can expect to pay no more than $4-5 (120-150 baht) and that would be for two to three dishes to share (a lot of food) and soft drinks. It's authentic, extremely delicious, Thai food as well. Just don't eat at the food court at Siam Paragon, as they are much more expensive. And as for the best Bangkok food court? Pier 21 at Terminal 21 shopping mall. It's awesome and cheap.
Lower-end chain restaurants like Hachiban – A meal for two in Bangkok restaurant chain Hachiban is dirt cheap. Hachiban is a Japanese noodle shop chain so, of course, it sells mainly noodles. If I eat with a friend, we order a bowl of noodles each. The portions are huge, they come with several slices of meat and a portion of veggies and they average $2.50 (75 baht) a bowl.
That means, if we share an appetizer like pork dumplings, and order an iced tea or a soft drink along with our noodle bowls, the entire dinner will cost us no more than $9 (270 baht) – split between two. And, let me tell you, it's a lot of food.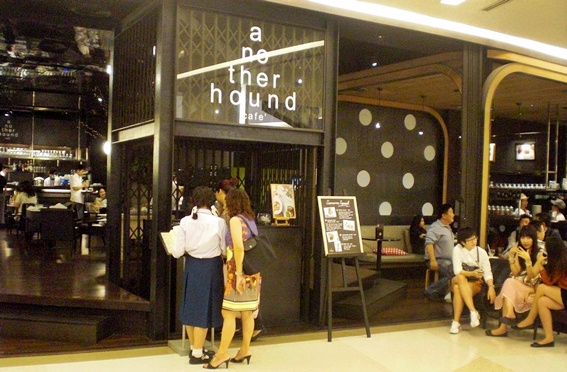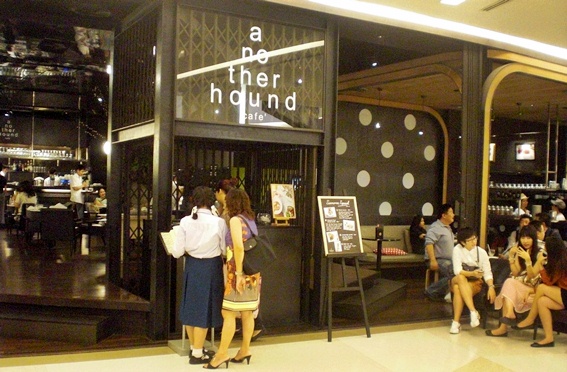 A 'nicer' restaurant in Bangkok – A meal for two at a slightly nicer restaurant in Bangkok, again depends on where you go. The average low-end cost is around $15-20 (450-600 baht) for two, with the average higher-end price about $35 (950 baht). For that, you'll get appetizer, main course, sometimes dessert, and soft drinks, coffee or tea. Add an extra $10-15 for an alcoholic beverage each, depending on what you drink.
One of my favorite 'nicer' restaurants in Bangkok that is on the lower-end of the scale is Yum & Tum (see video). It's a 'fusion-style' restaurant where you'll find an incredible array of Thai dishes that are superbly cooked and, if you order 3-4 dishes between the two of you, you'll end up rolling home.
The last time I ate at Yum & Tum with a friend, the entire meal was only 555 baht ($17.90) and the amount of food we ate was obscene.
Five-star restaurants in Bangkok – Just like anywhere else, a meal for two in Bangkok at a five-star restaurant is likely to be $100 (3,100 baht) or up and, in many places, a lot more. There are thousands of such restaurants to choose from, from hotels to specialty restaurants to those sky restaurants on the roofs of some of Bangkok's highest buildings.
While I always think a five-star restaurant in Bangkok is lovely if you're celebrating a special occasion, for the rest of the year Thai food is so incredible at just about any restaurant you eat, it makes little sense to me to spend $200 on dinner for two in Bangkok, when I can spend $10 and enjoy it just as much.
You may feel the same. Or not. But it doesn't really matter as, that's the beauty of Bangkok — delicious food for every budget.
PS – The meal in the photograph at the top of the page was taken at a mid-range Vietnamese restaurant in Bangkok called Red Basket (more photos here). That entire set, with an iced green tea, cost me 135 baht or $4.42. Not bad, eh? And yes, it was delicious.