Are you flying into Bangkok and want to immediately go on to Pattaya? Are you in Bangkok and want to get down to Pattaya quicker, or with more convenience than by taking a bus?
If so, you may be wondering how much a taxi costs from Bangkok to Pattaya?
If you are used to taxi fares in western countries, you may be surprised to discover a taxi from Bangkok to Pattaya, Thailand is nowhere near as much as you might think.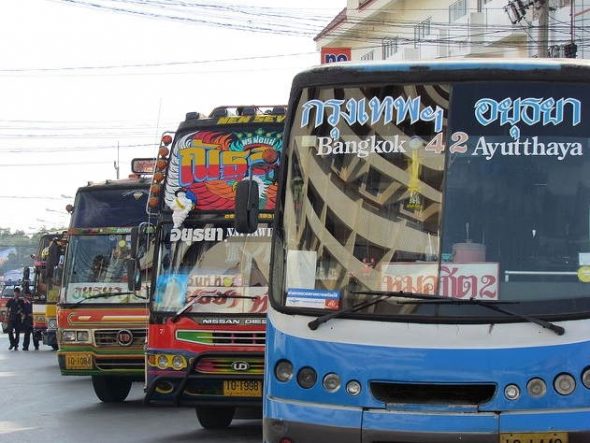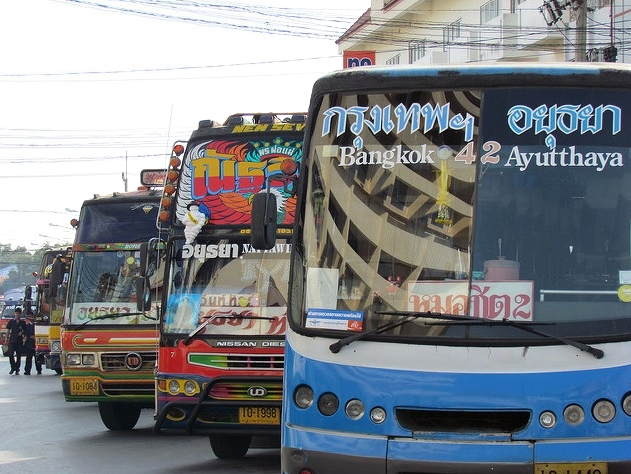 An alternative to a taxi from Bangkok to Pattaya — local buses
Before you do plump for a taxi, however, you should also know it is cheap and relatively easy to take a bus from Bangkok to Pattaya.
As buses only cost 120 baht each way (around $3.80), this is the cheaper option, and one that most Thais or non-Thais living in Thailand long-term would choose.
If you decide to do this directly from the airport, you can take a bus from Suvarnabhumi Airport's Transport Center right into Pattaya. They leave every 90 minutes to 2 hours, however, so you may have a little wait depending upon when you arrive.
If you are in Bangkok, there are buses direct to Pattaya from Bangkok's Eastern Bus Terminal, which is close to to the Ekkamai BTS skytrain station.
Buses leave every 30 minutes throughout the day so, if you just miss one, you will not have long to wait.
Buses are also efficiently air-conditioned and with comfortable seats, which means they are pleasant to travel in. There are also food stalls at the Eastern Bus Terminal where you can buy drinks and snacks for the trip.
The trip itself takes around two hours, although it can be more if the traffic is bad.
Be careful to take the express bus, however, as there is a slower bus which stops at a lot more places, and can take up to four hours to complete the 120 mile (190 kilometer) trip. You can buy tickets for the express bus at the Roong Reuang counter at the bus station. There is no need to make a reservation beforehand.
You can also catch a bus from Bangkok to Pattaya at both the Southern Bus Terminal (Sai Tai Mai) and the Northern Bus Terminal (near Mochit BTS sky train station).
Buses from the Southern Bus Terminal, however, only leave once every three hours, and it is a hassle to get there from many places in Bangkok. (This site has excellent directions if you do decide to take a bus from here).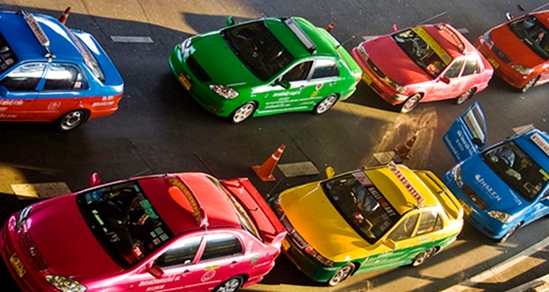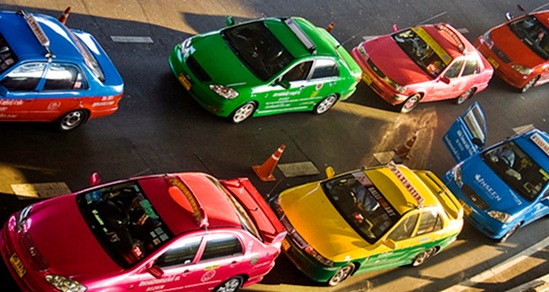 How much a taxi costs from Bangkok to Pattaya
If you have decided a taxi from Bangkok to Pattaya is the only one you want to consider, which is completely understandable if you are hauling a lot of luggage, then the cost for your trip will be considerably more.
This again depends on the traffic, so the time of day you decide to leave is important (rush hour in early morning or after 3pm could add an extra hour onto your trip — at least).
Related Reading: Things you are not allowed to do in a taxi in Thailand
For most taxi trips from Bangkok to Pattaya, however, you can expect to pay between 1,200 baht and 1,600 baht ($38.75 to $51.65) from door to door . Slightly more above the higher end if you get stuck in horrendous traffic while leaving Bangkok.
If you are staying in a hotel, you can ask the reception desk to call a taxi for you. Or, if you are not carrying too much luggage, you can walk to a major street and wave one down. Most taxi drivers would jump at the chance of going to Pattaya, as that one fare would be more than they often make in Bangkok during an entire day.
If you don't mind using an app, you can also take a Grab taxi, although I don't recommend them as I have found them far more expensive., and not always reliable.
Related: What do the 50,000 Russians living in Pattaya, Thailand do there?